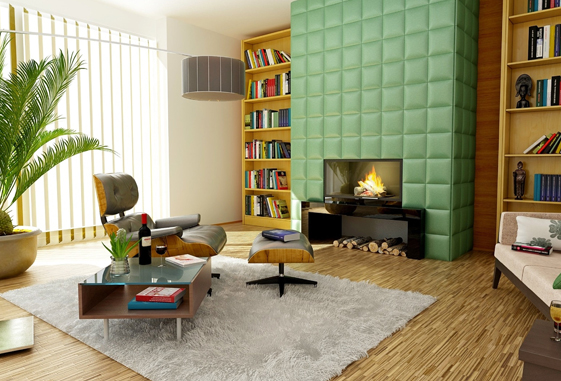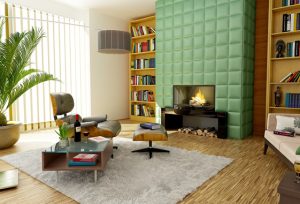 If you are house painting in Danville, there are some parts of the house that require being updated. One of those things is the old brick fireplace. If you have one in your home, you may want it to look different . Sure, the weathered look makes it pretty in an antiquated way, but in the long run you may want to refurbish its appearance to make it look new again.
The following are common reasons to give your old brick fireplace a brand new look:
1. The old bricks aren't nice looking
If your fireplace was as pretty as you would like it to be, then there's no reason why you should update its look. But the reality is, many fireplaces look outdated and ugly, even fireplaces constructed with high-quality bricks. You want your fireplace should look more modernized, and a fresh coat of paint can do wonders to refurbish its look. As long as you know how to paint with the right techniques, your fireplace's updated look can greatly affect the style and ambience of your home's interiors.
2. Bricks have become discolored or you have replaced bricks
When the bricks of your fireplace get damaged, you replace them with newer bricks. Overtime, a fireplace will lose its overall appeal because of the newer bricks or patched mortar which doesn't perfectly match the rest of the fireplace. Even if you try to duplicate the old look on the newly installed bricks or patched mortar, it will still look obvious.
Do you know that cleaning your fireplace can alter its overall look? It may leave your fireplace cleaner than before, but removing the most stubborn dirt, residue, and soot means you will need to use harsh cleaning chemicals, apart from laborious scrubbing. It will end up with a whole new look for your fireplace. Cleaning may also remove outer layer of the brick.
A simple repainting will eliminate the disparities in your fireplace, to give it a fresh look. It's recommeded that you only use high-quality coats of paint which will seal bricks and thus protect the fireplace from damage.
3. Remove, cover, or improve existing paint
Trying to remove existing paint on your fireplace may sound easy. But in reality, once you start removing the paint it will become burdensome. This task is also messy, costly and even risky. Stripping the existing paint means using harsh chemicals that can be potentially harmful those living in the house.
There is a method called sandblasting (or abrasive sandblasting) where it forcibly propels an abrasive material against a surface to smoothen a rough surface, under high pressure. However, this method is only done outdoors and therefore not recomended for use inside your house. Sandblasting can leave considerable damage to the bricks. It can also leave an uneven surface which can be corrected by painting the surface.
Cleaning a fireplace using a wire brush is time-consuming; it can take several weeks or more to complete. Besides, after cleaning is done, it will leave more damage to your fireplace or at least look really awful.
When you decide to replace your existing brick fireplace with other materials such as granite or marble, it can cost you a fortune as these materials are expensive. And the cost is separate from the fees for the contractors who will do the demolition and installation. The results are costly, time-consuming, very inconvenient, and noisy.
To avoid these incoveniences, simply cover your old brick fireplace with a fresh coat of paint. You'll want to choose a paint color which will blend with your interior.
Like any other surface, good prepping is a key to a good paint job. Lightly scrub the brick fireplace. Next, sand the surface and remove any dust and soot by using natural cleaning materials such as a mixture of water and vinegar. To achieve better paint adhesion, quality latex primer that is formulated for bricks is a necessity.
Families gather around fireplaces for both comfort and warmth during the colder months. You may want to give your old bricks a makeover but you don't want to break the bank. You also don't want to be inconvenienced. A fresh coat of paint may be the solution
Repainting will transform your outdated and dreary-looking brick fireplace into the center of attraction inside your home. If you have an old brick fireplace to freshen up its look, house painting in Danville will do the trick.