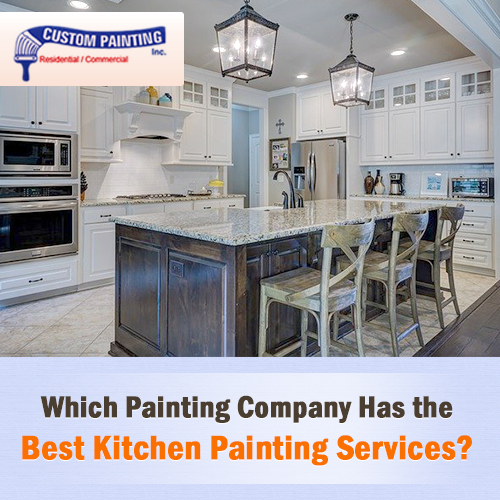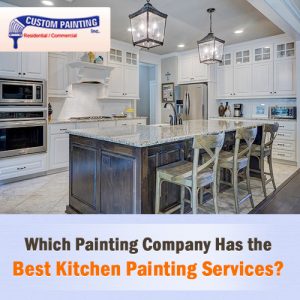 The kitchen is the heart of every home. More than just a place to prepare and cook meals, the kitchen is where most families make memories. It is where the family gathers during breakfast, lunch, and dinner. Friends and guests at a party also tend to congregate around the kitchen.
The kitchen is where everyone learns some of life's essential life skills: cooking, baking, preparing food, and cleaning. As kitchens are so important, they are also the most frequently renovated or remodeled compared to the other areas in the home. That's why a homeowner should hire a painting company that offers the best kitchen painting services.
Repainting your kitchen
Remodeling your kitchen can benefit the home in many ways, such as refurbishing deteriorating materials and updating its old layout. But you don't have a budget for remodeling. How about repainting your kitchen instead?
Here are some of the reasons to repaint your kitchen:
It is a cost-effective alternative to remodeling or renovating.
It gives your kitchen a refreshed look.
It is a much faster and less inconvenient way of changing your kitchen's appearance.
It increases your home's resale value.
Characteristics of a good paint contractor
You may choose to repaint your kitchen by yourself. If done right, then you can save some money. But if you value your leisure time or might get the job wrong, then it would cost you more. It's better to hire a painting contractor who will take care of the job.
But there are lots of painting contractors in your area, so how will you know which one of them is the most suitable to do your kitchen painting project? Here are some of the good characteristics of a painting company:
Years of experience doing painting services
Good reputation
Knowledge of different types of paints, materials, and paint techniques
Punctuality
Courteousness and professional behavior
Being a good listener and communicator
Being a perfectionist
Versatility
Honesty
Trustworthiness
Dependability
Curiosity, which helps a contractor to stay up-to-date with the latest paint products, techniques, and technologies
Quickness, which every client will undoubtedly appreciate
Cleanliness
Commitment to deliver quality service and workmanship
Aside from these qualities, a competent and reputable painting company should provide the following:
A valid license
Proof of insurance (preferably, liability insurance and workers' compensation insurance)
A list of references when prospective clients request for it
A written estimate of the total cost of the project
A written contract
A written warranty or guarantee is provided after every finished project
Red flags to avoid
However, no two painting contractors are the same, so you should watch out for the following red flags while screening candidates:
No license and insurance
Not giving references
Not arriving at the site on time
A history of providing inaccurate or vague estimates or giving unusually low quotes
No written contract
No written warranty or guarantee
Cheap and low-quality paints
Inappropriate or low-quality materials
Not prepping the surfaces or prepping them inadequately
Rude and unprofessional behavior
Asking the client for the full payment upfront (especially before the project begins)
A history of abandoning the job without finishing it
Many painters would apply kitchen walls or cabinets (or both) with a coat of paint or two and call it a day.
But experienced and reputable painting companies, such as Custom Painting, Inc., do more than cover up the old look of your kitchen.
At Custom Painting, Inc., we thoroughly clean off every food splatter, grease, oil, grime, rust, mold, mildew, and gunk that may have gone to your kitchen walls and cabinets. Then we repair any damage and prime the surfaces, ensuring the best adhesion for the topcoat. There is a variety of colors you can choose for your kitchen walls and cabinets. But if you have a problem with choosing the right colors for your kitchen, we can help you with that, as well.
We use nothing less than high-quality paints and materials, never settling with cutting corners regarding the products we use for every painting project.
Custom Painting, Inc. is a licensed and insured company that has provided residential and commercial paint services to clients in the Bay Area and surrounding areas for over 30 years. If you're looking for a paint contractor that offers the best kitchen painting services, give us a call or fill out our request online form to receive a free estimate. We can't wait to hear from you!