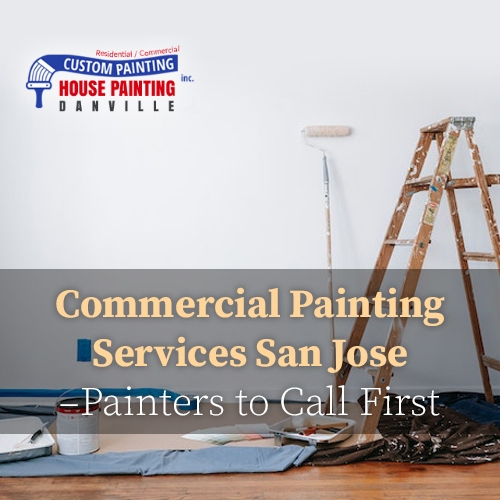 Many business owners need help deciding on the right commercial painting services in San Jose to paint their commercial property.
You cannot blame these business owners. After all, a business or commercial property is important to them, and naturally, one of their concerns will be maintaining it in the best condition possible at all times.
A paint job is also an investment. Nobody wants to pay for a contractor who turns out a lousy job. Suppose you are a business owner planning to have your commercial property painted. In that case, you need to find a trustworthy commercial painter to deliver quality service from beginning to end.
Which painters to call first?
Most people assume that the only criterion business owners look for in a paint contractor is experience. While experience is a crucial factor, it is one of the many elements business owners should look for in a paint contractor to work on their commercial property.
Now that you have a list of the local commercial painters, it's time to do some research. Here are the three essential characteristics you should look for in a painter:
1) A painter who does excellent customer service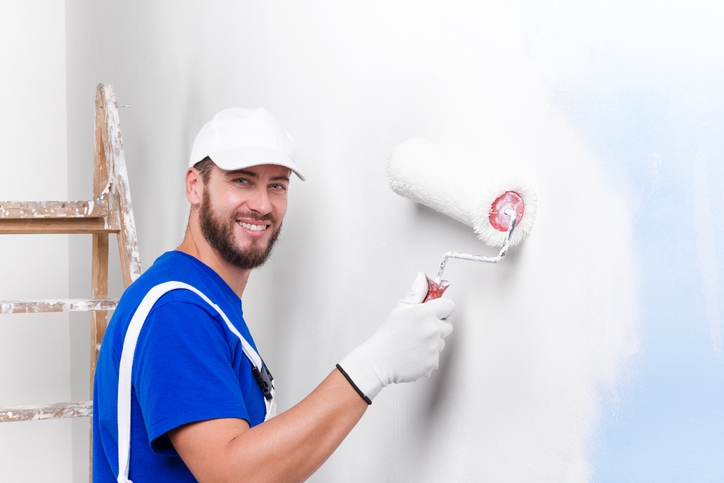 Among the most important things you should look for in a commercial painter is that they understand the value of providing top-quality customer service. It's important to feel like you've made the right decision when hiring someone to paint your property. Otherwise, if you don't feel good about a contractor after the initial call, you should cross that painter off your list.
Always keep in mind that customer service is more than exchanging pleasantries. Customer service's most important aspect is relationship building. It's crucial to ensure that you choose a painting contractor to establish a good working relationship. While the contractor is the expert in his field, as his client, you should feel comfortable about asking questions and making suggestions about what you would like to have done with your commercial property.
2) A painter who has the experience
Experience counts a lot, especially with commercial painting. The best decision will be to hand the contract to a painter with years of experience. Experience is a crucial requirement, especially when it comes to working on high-impact commercial or industrial painting projects. This way, you can ensure that they have the skills, knowledge, and expertise necessary to get the job done well and in a timely manner.
An experienced commercial painting contractor has likely done similar projects before, so they know what needs to be done to attain the best possible results.
3) A painter who provides references and referrals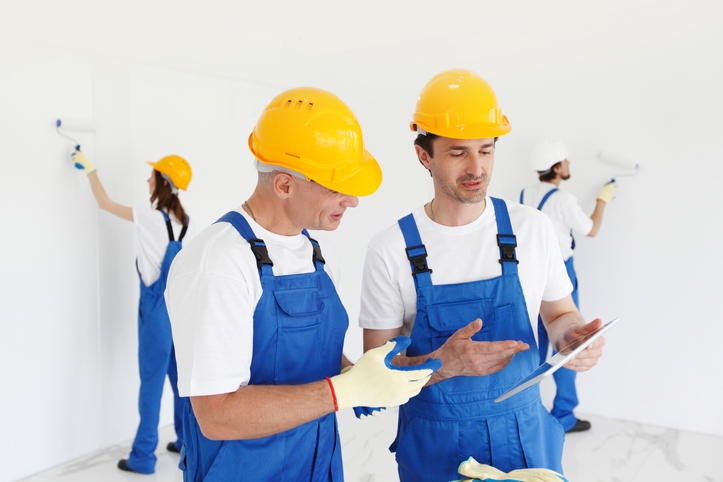 As you are assessing every painting contractor on your list, request them for references. They will be the best way to see how satisfied their former clients are with their work. A reputable contractor considers providing references and referrals as part of their SOP. By having references and referrals, you can understand what the finished project will look like and how happy the previous clients were with their services.
4) A painter who is licensed and insured
Before hiring a professional painting company, be sure to ask them if they are licensed and insured. That way, if an accident occurs while the paint crew works on your property, you will be protected financially (and even legally).
Licensing laws are different in every state. In California, a service provider must obtain a valid license before offering service to clients. When you hire a licensed painter, you will have peace of mind knowing you are working with a legitimate painting contractor.
If other painting contractors offer you low prices, they're likely unlicensed and uninsured. Never do business with these contractors. Not only the quality of the paint will suffer, but you will also suffer from greater liability if things go wrong. Even if you are insured, your insurance carrier may also fail to pay sufficiently for the injuries, damage, or loss caused by unlicensed and uninsured painting contractors.
5) A painter who offers a written warranty
While insurance protects you from liability if anything goes wrong, a warranty safeguards you and your property in case of defects in materials or workmanship. The best and most reputable painting contractors will always offer a warranty in writing – with all the details about what is usually covered – to guarantee you deserve the quality of work you pay for and receive remedies for their defects.
Custom Painting, Inc. should be the painter to call first!
If you are looking for reliable commercial painters in the Bay Area, turn to Custom Painting, Inc.
We serve your painting needs for both interior and exterior work, as well as other services that include backdoor kitchen cabinet painting and custom crown molding installation. We will also provide you with as many references as you would like to allow you to choose the right painting contractor.
Since opening our business doors in 1982, we have used our time-honored combination of traditional values with the latest paint techniques and trends to make your commercial properties more beautiful and professional and stand out among other businesses.
We will take jobs of any size – no job is too small or too big. We will treat all of them with the same quality service and attention to detail that distinguishes us. We stand behind our work with a one-year warranty (extended warranties are also available).
Our commercial painting services
Hiring professional painting services for your commercial painting needs is always a good idea. Our painting specialists will provide you with quality work and unparalleled customer service.
The following lists our commercial painting services:
Interior painting
Exterior painting
Wood rot repair
Breakroom kitchen cabinet
Stucco repair
Acoustic ceiling removal
Custom trim installation
We provide painting services to the following commercial and non-commercial establishments:
Retail stores
Grocery stores
Offices
Churches and other places of worship
Factories
Multifamily homes (duplexes, apartments, townhouses, condominiums, etc.)
Hotels
Hospitals
Schools
Custom Painting, Inc. serves in the following cities and towns in the Bay Area and East Bay: Alamo, Clayton, Concord, Danville, Dublin, Fremont, Hayward, Lafayette, Livermore, Orinda, Pleasant Hill, Pleasanton, San Ramon, and Walnut Creek, as well as many others.
Investing in how your business appears can significantly impact your customers, visitors, and employees. This could include how the customers feel about your business and the amount of money they spend while they are there or how your staff's team morale has increased.
We are easy to work with and have fully trained staff to work around clients if necessary. Or, if it would be better for us to work on Saturdays, we are willing to meet your schedule to keep your business up and running and make the process easy for you.
Custom Painting, Inc.'s goal has always been customer satisfaction, and our business motto has always been quality service with competitive rates, whether we are doing commercial painting services in San Jose or house painting in Danville. We upgrade our equipment, personnel, and techniques to set even higher standards of service as part of our continuous improvement and progress,
Please call us at 925-294-8062 or fill out our request form for a free estimate. The sooner you contact us, the sooner you get your job done!