At Custom Painting, Inc. we know that the appearance and the cleanliness of a commercial property are important for many business owners in Danville, CA. A well-maintained property not only has an appealing and clean appearance but also a safe and healthy environment where employees and customers won't have to worry about getting allergies and other illnesses from harmful elements like dust, dirt, and mold.
In order to clean the commercial property efficiently, you may need the services of pressure washing experts who are skilled and knowledgeable in utilizing a cleaning technique called pressure washing. Here at Custom Painting, Inc., we have years of experience, state-of-the-art equipment, and eco-friendly cleaning solutions that make us the top choice for all your pressure washing needs. Read on to explore our comprehensive range of offerings and find out why our pressure washing service in Danville is the right choice for you.
Pressure Washing Services by Custom Painting, Inc.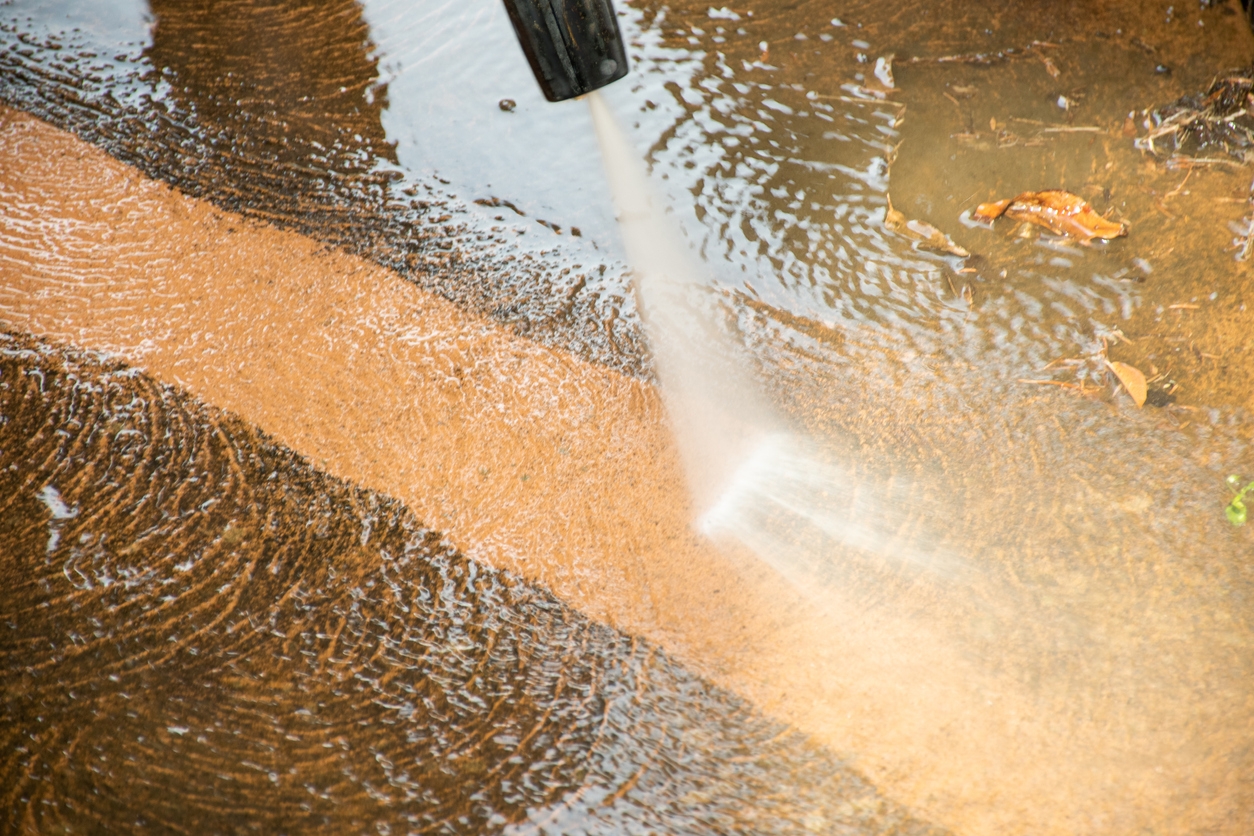 Pressure washing is a cleaning technique that is done with the use of high-pressure water that is sprayed on the surfaces that are intended to be cleaned. Our pressure washing services at Custom Painting, Inc. are performed by professionals who may use different kinds of pressure washers, depending on the type of surface that they are going to clean. Here are the two primary types of pressure washers that we use for our services:
Cold-Water Pressure Washer

– the type of pressure washer that is preferred by a lot of homeowners and business owners because of its affordable price and simple controls. Because of how affordable this particular type is, they are very common compared to the other types of pressure washers.

Hot-Water Pressure Washer

– this pressure washer releases hot water, which is considered to be more effective in cleaning and washing off stubborn oil and grease stains on surfaces. The downside to hot-water pressure washers is that they are usually more expensive than cold-water pressure washers, and this is due to having complex parts that keep the water warm inside its tank.
These two primary types of pressure washers can run on either electricity or gas. Electric pressure washers need to be plugged into an electrical outlet in order to work. In addition, they also have simple controls, so they are easy and convenient to use, especially for people who have no experience in pressure washing.
On the other hand, gas-powered pressure washers run on oil or gas, although users may need to use a certain type of oil so that they can work properly. Gas-powered pressure washers are considered to be more powerful than electric pressure washers, but they are very difficult to use by beginners because of how complex it is to operate. So, gas-powered pressure washers are mostly used by professional cleaners who have plenty of experience and knowledge in operating these devices.
Benefits of Pressure Washing
Pressure washing provides numerous benefits for your commercial space, and these benefits are related to more than simply improving the looks of your spaces. Here is a list of benefits that your commercial property can get from pressure washing services.
Increased Property Value

– pressure washing services can help increase the value of your commercial property. It is important that the exteriors of your commercial space make a good first impression on potential clients, as many people would judge how clean the whole property is by simply looking at it from the outside.

Enhanced Curb Appeal –

pressure washing can also enhance the curb appeal of your commercial property. It means that even from afar,  the outdoor areas of your commercial space will appear clean, and people walking or passing by will notice it.
Effective Cleaning Method –

pressure washing is among the most effective cleaning techniques that you can choose for your commercial space. It can help you get rid of stubborn dirt, grime, and loose paint that are difficult to remove through other cleaning methods. Aside from that, pressure washing is also safe as it does not utilize chemicals that can become a health hazard.
Damage Prevention –

using regular cleaning tools and manual cleaning methods can sometimes damage surfaces like walls and floors in commercial spaces. It's because the tools are sometimes too rough on various surfaces or certain cleaning products contain chemicals that affect the surface and cause cracking and discoloration. However, with pressure washing, little damage is inflicted on the surfaces because it only utilizes high-pressure water that is strong enough to remove stubborn dirt and mud but not too powerful to cause paint chipping and other kinds of damage.
Why Hire Professionals?
Pressure washing is a cleaning procedure that might be challenging to perform if you don't have the necessary knowledge and experience. Rather than doing it yourself, you can just hire pressure washing services from Custom Painting, Inc., who will gladly send a team of experienced cleaners to your location. The following are some of the benefits of employing expert pressure cleaning services:
Correct Use of Equipment

– professionals have the necessary knowledge and experience to handle even the most complex pressure washers with ease. You won't have to worry about pressure washers being used incorrectly, which could result in damage to your commercial property if you hire specialists.

Cost-Efficient

– pressure washing services are cost-effective in the sense that they can save you money when it comes to purchasing your own cleaning equipment and minimizing repairs needed for your commercial space's walls or floor. What's also fantastic about pressure washing services is that the cleanliness of your commercial space will stay much longer, which means you won't have to engage cleaners on a regular basis just to keep the property clean.

Saves Time and Effort

– one of the most significant advantages of pressure washing services is that it saves you time and effort compared to cleaning the commercial property yourself or with your personnel. Instead of doing the cleaning yourself or with others, you can simply hire professionals to do a better job of cleaning the property while you devote your time and effort to other things.

Avoid Damage and Injuries

– our skilled cleaners can prevent damage to your commercial property since they understand how to utilize pressure washers properly. Furthermore, they will utilize pressure washers that are safe enough to avoid accidents to themselves or other persons on the site.
Contact Custom Painting, Inc. for Your Pressure Washing Needs
Custom Painting, Inc. is the company to call for pressure washing and painting services. Aside from pressure washing, we also provide other services related to renovating, repairing, and making your property look much better than it did before. We provide exterior and interior painting, wood staining, light carpentry work, and acoustic ceiling removal, among other services.
If you require services other than pressure washing for your commercial space, you can learn more about us on our website and see if we provide the services you require. For appointments, you may call 925-866-9610 or fill out this form.