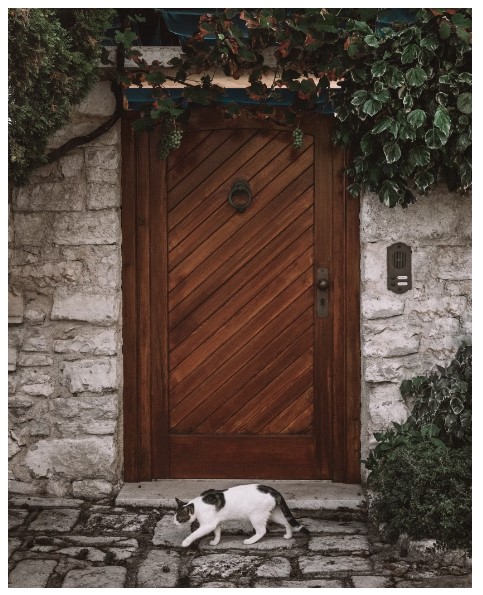 Your home reflects your style and taste, and the first thing guests notice is the front door. Over time, the elements can take a toll on the beauty of your doors, making them look worn and weathered. But there's a solution – door refinishing and varnishing. This residential service not only revitalizes the appearance of your doors but also extends their lifespan, all while staying cost-effective.
We at Custom Painting, Inc. make sure that your house door doesn't just look great but also remains in pristine condition for a long time.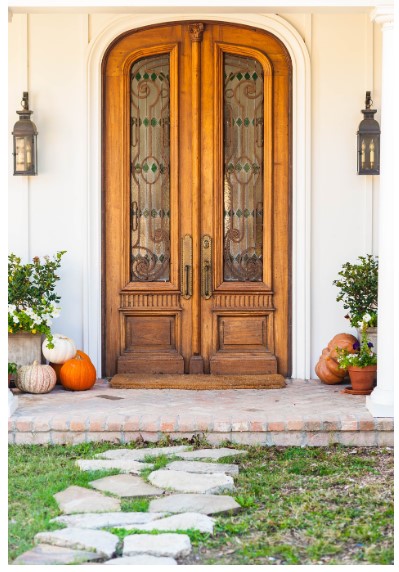 Advantages of Door Refinish-Varnish
Your home's doors play a vital role in its overall appearance, and when they start to show signs of wear, door refinish-varnish is the solution you need. This residential service offers numerous advantages, making it a smart choice for homeowners. 
Here are the key benefits:
Improved Aesthetics:

Door refinish-varnish breathes new life into your doors, revitalizing their appearance. Stains, scratches, and weathering can be erased, leaving your doors looking fresh and appealing.

Enhanced Protection and Durability:

The varnish used in the refinishing process acts as a protective shield for your doors. It safeguards them against moisture, UV damage, and everyday wear and tear, ensuring their longevity.

Increased Property Value:

A well-maintained and visually appealing front door can significantly boost your home's resale value. It leaves a lasting impression on potential buyers and increases the overall appeal of your property.

Cost-Effectiveness Compared to Replacement

: Door replacement can be expensive and time-consuming. Door refinish-varnish offers a cost-effective alternative. You can enjoy the benefits of a refreshed look without the high costs of buying and installing new doors.

Customization:

With door refinish or varnish, you can select the exact color and finish that suits your style and décor. This level of customization ensures that your doors seamlessly complement your home's overall aesthetic.

Quick Turnaround:

Unlike door replacement, which can be a time-consuming process, refinishing and varnishing can be completed relatively quickly. This minimizes disruptions to your daily life and home routine.

Sustainability:

By choosing to refinish and varnish your doors, you're contributing to sustainability efforts by reducing the demand for new materials and the environmental impact of door production.

Minimal Disruption:

Door refinish-varnish projects are relatively quick and result in minimal disruption to your daily life. You can enjoy the benefits of refreshed doors without lengthy installation processes.

Versatility:

This service isn't limited to front doors. It can be applied to various types of residential doors, including interior doors, closet doors, and patio doors.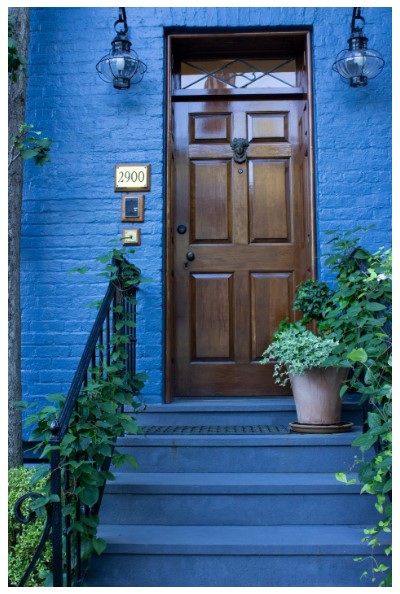 Our Door Refinish-Varnish Process
At Custom Painting, Inc., we've perfected a comprehensive process for door varnishing and refinishing that ensures your residential doors receive the care and attention they deserve. 
Here's a breakdown of our process:
Assessment and Consultation:

We begin with a thorough assessment of your doors, understanding their condition and your desired outcome. Our expert team discusses the refinishing options, colors, and finishes with you, ensuring your vision is understood and aligned with our plan.

Surface Preparation:

Proper preparation is the key to a successful refinishing project. We carefully prepare the door surfaces by cleaning and repairing any existing damage. This is to ensure the refinishing materials adhere effectively.

Sanding and Smoothing:

Any imperfections or rough spots on the door's surface are addressed through sanding and smoothing. This step ensures that the final finish is flawless and that the varnish adheres evenly.

Staining:

Depending on your preferences, we apply a high-quality stain to the door's surface. This step enhances the wood's natural grain and color, creating a rich and attractive finish that complements your home's style.

Varnishing:

Our varnish application is the protective layer that shields your doors from the elements. It ensures durability and longevity while maintaining the door's aesthetic appeal.

Drying and Curing:

After applying varnish, we allow sufficient time for drying and curing. This ensures that the varnish is set properly and provides the necessary protection.

Final Inspection:

Quality control is vital at Custom Painting, Inc. Before we consider the project complete, we conduct a thorough final inspection. This step ensures the refinishing work is flawlessly executed and your doors meet our stringent standards.
Why Choose Custom Painting, Inc. for Door Refinish-Varnish
Selecting the right partner for your door refinish-varnish project is crucial to ensure that your residential doors receive the care and attention they deserve. Custom Painting, Inc. is the preferred choice for homeowners, and here's why:
Expertise and Experience:

With years of experience in the industry, Custom Painting, Inc. brings a wealth of expertise to each project. Our team comprises seasoned professionals who understand the nuances of door refinishing and varnishing. We have completed numerous projects, each contributing to our extensive knowledge in the field.

Competitive Pricing:

High-quality refinishing services shouldn't have a hefty price tag. Custom Painting, Inc. offers competitive and transparent pricing, ensuring you receive the best value for your investment.

Satisfaction Guarantee:

Your satisfaction is our top priority. We stand by the quality of our work and offer a satisfaction guarantee. If you're not completely happy with the results, we're committed to making it right.

Customized Solutions:

We understand that every homeowner's needs are unique. Custom Painting, Inc. offers a tailored approach to door refinish-varnish, allowing you to choose the exact color, finish, and style that suits your home.

Comprehensive Services:

Besides door refinish-varnish, Custom Painting, Inc. offers various related services, including interior and exterior painting, cabinet painting, and more. Our comprehensive suite of services caters to all your property enhancement needs, making us your one-stop solution for residential property maintenance.
Whether you're looking to refresh your doors, transform your cabinets, or require interior and exterior painting, we're here to cater to all your residential property needs.
Don't wait to enhance the aesthetics and protection of your residential doors. Contact Custom Painting, Inc. today for a free consultation, a comprehensive quote, and the highest level of service. Our experts are ready to assist you in achieving your property enhancement goals. Call us now at 925-866-9610 or click here to get started!