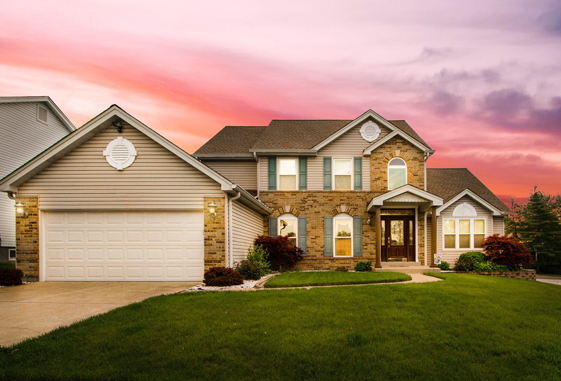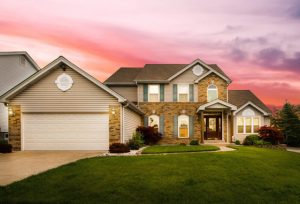 Exterior house painting Danville can be expensive, as it is anywhere else in the country. You may feel it is necessary to update the look of your house by adding a coat of fresh paint or you may choose a new color altogether. There are many ways to do that and at the same time you'll be saving from greater expenses. As a result, you'll not only have a home that looks prettier, but you'll also save some of your hard-earned cash.
The key to have your house and your entire property hold their value is to maintain the exterior of your home. Good maintenance habits may be costly at present but in the long run it can save you from more expense in the future. When your house requires less maintenance before you embark on a painting job, chances are you will spend less on preparing your walls, and instead you may just invest on good quality paint.
Many people who aren't eager to do the project on their own choose to hire a professional paint contractor such as Custom Painting Inc. The contractor handles all the preparation work and exterior house painting in Danville. However, it is also feasible to split the tasks between you and your contractor, which could save you more time and money. It only takes a discussion between you and your contractor regarding this matter.
You and your contractor will want this type of agreement in writing. This helps both of you should there be any conflicts while you're working on the exterior painting project together. The written agreement will serve as a protection for both of you. However, it is likely that the contractor will not warranty the job if he doesn't complete the entire project. It is important that you discuss this matter with your contractor before arriving at a final decision. You may handle all the wall prep work such as cleaning and scrubbing the walls, scraping the old paint off, removing mold and mildew off the walls, while your professional contractor will do the painting job.
If you want the greatest savings, decide to do the job yourself. As the home is yours, you will make sure that every part of your house exterior is cleaned and prepared properly.
It's very important to choose the best quality paint possible, as the paint quality has much to do with the final result. If you choose an affordable paint, you may have immediate savings, but remember that a cheaper paint could also mean cheap in quality. This will leave you with unsatisfactory results when you see a house exterior with a cheap paint. You will realize that the amount of time that you put into house painting using a cheap paint is a wasted effort indeed, or that you'll need paint the walls all over again to address this unfortunate result.
Otherwise, if you invest on a more expensive but good quality paint, it will leave you with more satisfactory results. Not only an expensive paint has definitely a better quality over the cheap ones, it will likely leave your house looking pretty for a longer time before you consider painting your exterior walls with new a paint color all over again.
Using a primer is one way to maintain your house is attractive for the longer time. A good quality primer could mean you will not have to apply as many coats of paint, resulting in less time and effort in doing the task.
There many ways that you can update the look of your house and at the same time save money. Consider these when you decide to take on exterior house painting in Danville.