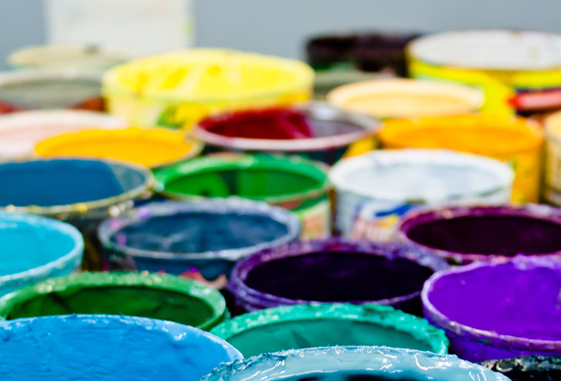 Whenever house painting in Danville is on your mind, especially for the purposes of selling your home, you may want the best and most pleasant painting results. That's why you may want to avoid certain kinds of paint colors when you do interior house painting in Danville.
When you do house painting in Danville, just avoid colors that look quite overdone by other homeowners. For example, you want to avoid colors that seem to be a combination of gray and beige, which some people call "greige". This mix tends to give off a somewhat dull, humdrum and dreary impression because it absorbs light. While some accents, decors and mirrors can somewhat brighten the area, it may be the best decision not to this gray and beige mix at all. Of course, some people are designers are able to set this color's dullness off by putting decor and furnishings.
Faux Italian colors (such as green, gold and are often applied for a "Tuscan" effect) as well as the blue and cocoa brown, are colors that you may also want to avoid because they have become overly used as well. Why not mix them up a little? You can add blue as an accent color when attempting this color palette.
White is the classic paint color choice for most people because it can be a very versatile and go with almost everything. Despite that, it is still stark. Try other colors rather than choosing white, opt instead for another neutral paint color like light gray or beige. We suggest that you reserve the white paint for the trim, which nicely gives a definite outline to your interiors.
It is not usually advisable to use too much dark paint for the interior. Rooms with darker colors will look even darker if the room is dimly lit. It is strongly suggested that you must check out colors in different kinds of lighting (e.g., inside during the daytime, outside during daylight hours, nighttime inside with incandescent lights, and nighttime inside with fluorescent lights). This will have a different perspective into whether or not you'll like a paint color in your home. In case you are not still certain about the shade that you're going to apply, choose a shade lighter than your original idea. This will often be the right choice.
However, that doesn't automatically mean that brightly colored paints are better than dark ones. Some bright colors give off a similar effect as dark colors. When you consider painting with bold colors, you may want to choose a single wall – accent wall – to use for this color, since bright colors tend to look brighter when it covers a large area. Still, if you're not certain what to choose among the bright or bold colors, set them off by using a shade two tones darker.
If you do intend to paint bold color on an accent wall, it is often a good suggestion choose color that will harmonize with the walls surrounding it. You may not wish your feature wall to look harsh or distracting. Otherwise, it must complement with the rest of the other walls. It's often good to give your accent wall a glossy or semi-glossy finish instead of a flat finish.
When you are doing house painting in Danville, these are the important considerations you have to make when you choosing and avoiding paint colors.