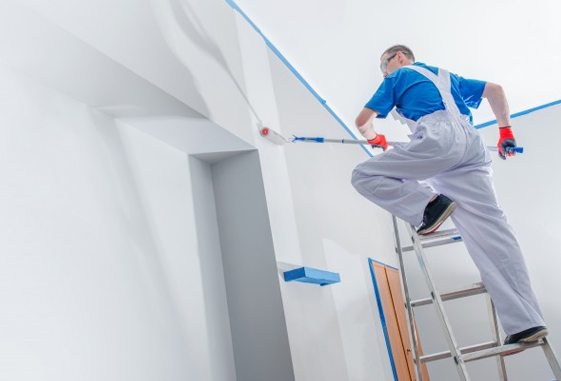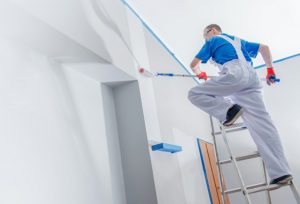 If you're considering starting a house painting in Danville project, have the following information available because painters will want to know it before they begin painting. It's important to have this information handy before you begin contacting painters in Danville or nearby areas to ask for quotes.
1. "Which areas of your home will be painted?"
Before painters will provide you a quote, they need to know if they're going to paint the interior only, the exterior of the house only, or both. They also need to know the number of rooms they will have to paint if they are painting the interior.
2. "Does repair work need to be done before they start painting?"
Before painters begin painting your home, is there other work to be done? This could include changing the molding of the room, repairing damaged drywall, or installing doors and windows. Some painting companies will hire subcontractors for these items. Custom Painting, Inc. can handle all of these tasks.
3. "What paint colors will be used and where will they be painted?"
If you already know your paint color preferences, it makes the painter's job easier. If you do not have the colors decided, the painter may offer you suggestions. Custom Painting, Inc. offers a free color consultation with the estimate if you need assistance.
4. Painters will ask you about the current paint in your room and the number of coats of new paint they may need to apply in your room.
5. "Will I have to work in a cluttered room?"
If painters know they'll have to work furniture or other items, then they will cover everything before they start painting. This helps tell them how many drop cloths they need to use.
6. Be sure to tell painters if anyone in your household is sensitive to strong odors or has respiratory health issues. Do they need to use specific paint like low-odor or non-odor paints? Will this person be in the home while they are painting and will it affect their being able to do their job?
7. Painters will ask you if homeowners prefer a specific type or brand of paint. This is important so painters can adjust their estimates accordingly.
8. Painters will also need to know if you prefer using only eco-friendly paints. Paints are not all eco-friendly and not everyone is environmentally conscious. If you let the painters know that you want them to use environmentally friendly paints, they can provide you a more accurate estimate.
After the painters have the information they need to know from you, this time it's your turn ask the painters some questions before choosing to hire them.
1. "Are you insured? What insurance do you carry?"
This is a vital question that homeowners should ask painters before hiring them. Because if they are not insured, chances are you will have to shoulder the expenses in case there's an accident during the course of the project. Or, the painter could sue you for damages or loss of wages if he is injured while doing his job.
2. "Will final price be the same as the estimate or will it change? If it does change, what will the difference be?"
If a contractor provides you a lower-than-usual estimate in order to secure your job, then it's cause for suspicion. Ask the painting contractor to explain any possible differences that may occur so you can avoid "buyer's remorse." Check to see if the contract has a clause about the painter having to remain within a certain price range. In fact, it is important to read their contract and ask questions about anything that is in it that you don't understand.
3. "Will you complete the job in one span of time or will you need to start it and then return to finish it?"
Some contractors have painters who will start their job, then stop for a day, and then come to work on the next day. You may not want to work with them, and instead hire painters who are serious and dedicated to their job. This will ensure that they will complete your job on time and with few or no interruptions.
4. "Do you provide a list of references?"
It is best to get estimates from three or more contractors. Since you will talk to several painting contractors, ask each of them for references. If they provide references without issue, you will have a better idea if they're the right painting contractors for your project. Of course, it is always suggested that you check the references for each contractor before choosing one.
Deciding to have your home painted does not have to be so stressful. As long as you provide the necessary information to painters, it will be easier for you to obtain reasonable estimates from them for house painting in Danville.