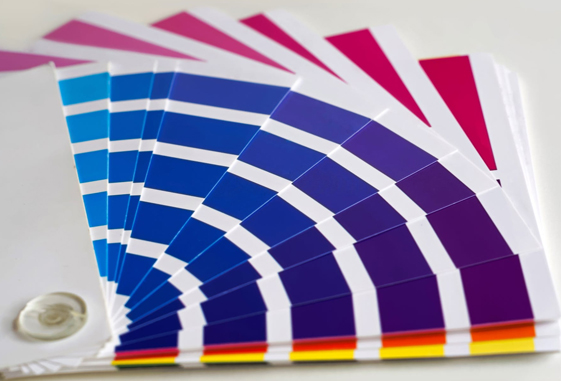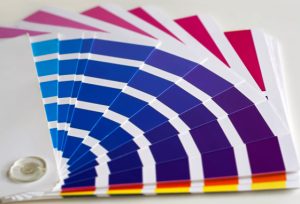 House painting in Danville serves a lot of purposes, and one of them is to "stage" a property when it's put up for sale. As simple as painting your house may seem, it can help you to sell it more quickly.
House painting is a cost-effective way to increase your home's resale value. If you want to make your home look attractive to potential buyers but you don't have a big budget for remodeling or renovation, the more economical but effective alternative is to paint it. Even something as simple as re-painting will help your house to rise its value on the property market.
If you want to re-paint your home when planning to sell it but you don't know how to start, here are some tips that may help you:
1. Repair and repaint the surface
You want your home not only to look good but also to be stable as well — and these are the things that your potential buyers also want for their future home. If the exterior isn't properly prepped and repaired, how could you effectively sell it? Even if the interiors look good, house shoppers won't bother to check it out if they are turned off by a house that looks old and dilapidated on the outside.
Before painting your home, it is extremely important to prep and repairs the surface. Proper preparation and repair mean less painting. Check the siding for any noticeable flaws like cracks, holes, fissures and rust. Fill these gaps and flaws with a spackling compound or wood filler. For peeling, flaking, or blistering paint, scrape it and then sand the surface to smoothen it. If the siding has accumulated a great deal of mold, use bleach or a solution of borax and vinegar to remove molds and inhibit the new spores from growing. Priming the surface adds an extra layer of protection to the siding and provides the topcoat a better adhesion, so it's highly recommended especially when re-painting old surfaces.
2. Re-paint your kitchen
A beautiful kitchen, whether new or remodeled, can easily sell homes. A kitchen is probably the most popular communal room for renovations. Since it is usually nearby to the dining area, the kitchen is not just a place to cook and prepare meals but it is also the place for family bonding and for entertaining guests.
A fresh coat of paint will definitely bring new life to your old kitchen. No matter the color you choose, you should always go for paints that have a sheen as they are excellent in repelling dirt, dust, splattered oil and food, and grime.
If you want to repaint your kitchen altogether, be careful with the choice of your new color scheme to avoid turning off potential buyers.
White is the default color for most kitchens, but you may want to bring a pop of color by adding touches of red, blue, or yellow. If your kitchen is a bit dingy, brighten it up a little by painting the cabinets with white or shades of yellow, or by adding metallic colors (like gold and silver) to the backsplash to give the kitchen a little shimmer.
It's also okay if you want your kitchen to remain white as it will leave the new owners the ability to add the colors of their choice once they've bought the property. You just have to refresh the look by re-coating it with a new white paint.
3. Re-paint interior walls
Most homeowners have little idea what the potential buyers want the interiors to look like. For this reason, they re-paint the safest colors such as white, beige, or light gray. This will leave the new owners the chance to personalize the space with their preferred paint colors and add new furniture and decor to complement the whole look.
Some homeowners though think that white or beige is too plain, dull or cold, so they insist on adding colors to make the rooms look more inviting to potential buyers. But just like in re-painting the kitchen, they should also be careful in choosing their new color scheme for the interiors or else it might repel house shoppers.
If want to re-paint your home with new colors but you're still not so sure, it's best to use one color but with varying shades so that they will blend well together, or choose the colors that match the other design elements of your home. It's also helpful to consult with the best painting contractors in Danville in regards to choosing a new paint color scheme for the interiors.
4. Spruce up the bathroom
Next to the kitchen, a bathroom is also a popular area for renovations. Refurbishing an old bathroom doesn't have to cost much, other than cleaning/disinfecting, repairing the toilet, faucets, shower heads, plumbing and other fixtures. Brighten up the bathroom by giving it a fresh coat of paint and perhaps replacing your old shower curtain with a new one. It is ideal to choose a paint and primer with anti-mold and mildew properties.
Aside from making your bathroom look good, it is also important to make it smell fresh as well! Buyers will definitely love a bathroom that's clean and smells really nice. Place natural odor absorbers like a potpourri or a scented reed diffuser. Nothing beats like coming to a pleasantly-scented bathroom!
There's another option to keep your bathroom looking good and smelling fresh: choose a citrus-based paint and paint products like solvents and primers. Citrus-based paints are considered as one of the eco-friendly paints that are made from natural ingredients (lemon is the common main ingredient). Usually, citrus paints have absolutely no VOC levels, plus they give off a pleasant fruity aroma.
When you plan to sell your home in the future, prepare it by house painting in Danville and see your property value rise, wow your potential buyers, — and eventually, peg that "SOLD" sign in front of your property in no time!