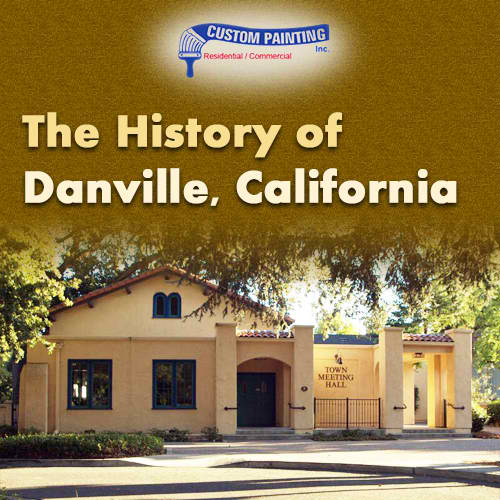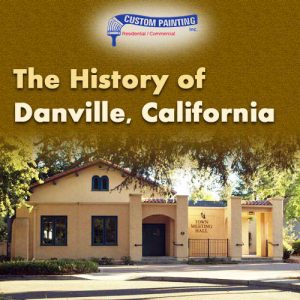 Danville is a town in Contra Costa County, in the state of California. It lies in the choice portion San Ramon Valley, that is why it is often called the "Heart of San Ramon Valley."
For more than 130 years, the story of this beautiful and charming East Bay town is a picture of changes, growth, and progress. There is little doubt that Danville is proud of its history because it has made what it is today.
Like in most cities and towns of the modern-day United States, the present Danville was once inhabited by the so-called American Indians who lived beside the creeks. Every summer they would camp on Mount Diablo. In later years, as the Spaniards had explored the land, the area became part of Mission San Jose's grazing land. Eventually, it became a Mexican land grant named Rancho San Ramon.
Danville also benefitted from the California Gold Rush during the mid-19th century. It served as a place for hundreds and thousands of Americans in hopes to strike gold. Two brothers, named Daniel and Andrew Inman were among those who got lucky during the "golden" phenomenon. Using their gold earnings, the Inman brothers purchased a 400-acre portion of the Old Town Danville in 1854. In just four years, the community grew and now had a general store, a blacksmith and a hotel. In 1860 Danville built and opened its first post office, with the hotel owner Henry W. Harris as the first postmaster.
As for the origin of the town's name, the locals first suggested "Inmanville," which the Inman brothers rejected. Well, they were being quite modest. Instead, they settled on "Danville" as a way of honoring Andrew's mother-in-law, who was born and raised near Danville in Kentucky.
Like many towns and cities in the United States, Danville experienced significant progress due to the construction of the earliest railways. In Danville's case, the construction of the Southern Pacific Railroad drove Danville's exponential growth. The advent of such railways enabled farmers to transport their crops a lot faster, and residents were now able to travel to and from Danville. Settlers also began to raise cattle and sheep, and soon they were now growing hay and a variety of crops.
Agriculture remained Danville's primary industry until the World War II era and the following post-war years. It was at this point where Danville began to experience major growth. The arrival of the I-60 split the town and enabled residents to commute throughout the San Francisco Bay Area more easily. By the 1980s, its population had grown to 26,500; on July 1, 1982, Danville's citizens voted to have the town incorporated.
Danville is one of the few municipalities in California which is referred to as "town" rather than "city."
As of 2018 estimates, Danville's population stands at 44,650.
There are lots of reasons to visit Danville. It can even be the best place for you and your family.
Danville has one of the excellent, top-rated schools in the Bay Area. For instance, the San Ramon Valley Unified School consistently ranks high in academic excellence. Downtown Danville is quite charming, with several colonial-era buildings still standing and now beautifying the area. It offers a variety of choices for both residents and tourists alike – quality shopping, dining, and sight-seeing. It is even home to several award-winning restaurants, many of which specialize in fine dining. There are a variety of charming boutiques, jewelry shops, shoe shops, and flower shops. Danville is considered one of the best and the safest places to live in the country.
Yes, Danville sounds like a utopia. In many ways, it is. If you're planning to move to Danville soon, there are lots of expectations that need to be achieved. You also want your new home to look good, and it takes a professional painter to do that.
Fortunately, there's always Custom Painting, Inc. to rely on. Since 1982, Custom Painting has taken pride in its premium service and unparalleled professionalism. We are happy when we see our customers happy because that is one of our top goals – customer satisfaction. We do interior and exterior painting on both homes and commercial establishments, and also do moldings and other installation, to Danville and surrounding cities and towns in the Bay Area.
Custom Painting, Inc. is a fully licensed and fully bonded professional painting service company. Rest assured you will be in good hands once our trained and experienced workers come over to your property! If you need of a high-quality painting service for your homes or businesses, call Custom Painting, Inc. at 925-294-8062 for a free estimate.