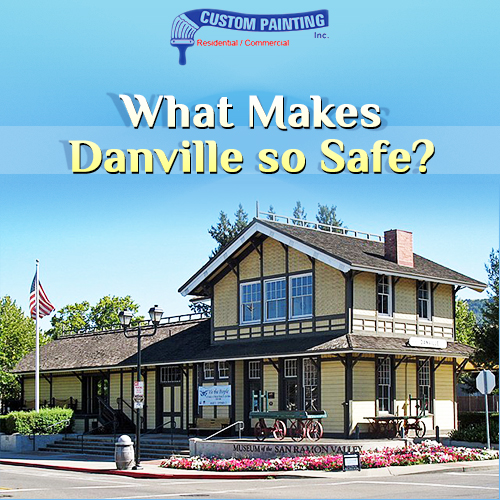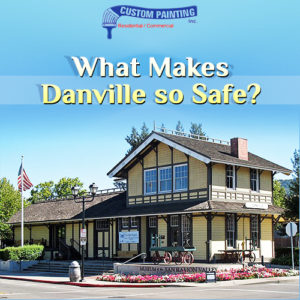 If you have been reading and following our website, we're sure you have also seen our posts about the town of Danville, California – its history, activities, and tourist spots. This article, though, will highlight one of Danville's proudest accomplishments.
Recently, Danville was named one of the safest cities in California. Danville is not a city, though, as it is technically a town, which makes sense as it is only a little over 18 square miles (46.82 square kilometers). According to Wikipedia, Danville is "is one of the incorporated municipalities in California that uses 'town' in its name instead of 'city'."
A short history about Danville, California
Danville is often referred to as the "Heart of the San Ramon Valley." Before Danville was established, the area was populated by Native Americans who camped on Mount Diablo and stayed close to the creeks. Later, it turned into a grazing land. During the California Gold Rush, miners and fortune-seekers inhabited the area.
We're fairly sure you are asking about how Danville got its name.
In 1854, Daniel and Andrew Inman purchased 400 acres of Old Town Danville with their mining earnings from the California Gold Rush. As the community grew, it was time to give it a proper name. There were some suggestions, including "Inmanville." Modest as they were, Dan and Andrew Inman rejected the suggestion. Instead, they chose "Danville" as the community's official name out of respect for Andrew's mother-in-law who was born and raised near Danville, Kentucky.
As the 19th century wore on, Danville was progressing gradually, with a post office, businesses, schools, churches, public transportation, other establishments built along the way. Its population continued to grow. The construction of the Southern Pacific Railroad in 1891 bolstered the town's economy further.
In 1947, Danville was developed as a residential suburb, which led to a further increase in population. Agriculture was Danville's chief source of income during the 1940's. Today, Danville's economy depends on a variety of industries, such as professional, scientific, and technical services, health care and social assistance, and manufacturing.
As of 2019, Danville's population is estimated at 44,510, and it continues to grow steadily.
Danville named as one of California's safest cities
For the third year in a row, Danville tops the list of California's safest cities.
In 2020, Safewise, a research firm that specializes on safety, ranked 231 California cities for safety based on 2018 FBI reports and population data. According to the Safewise report, Danville reported 16 violent crimes in 2018 (equivalent to 0.4 per 1,000 residents) and a property crime rate of 53.9.
As the residents can attest, Danville is no doubt a safe place. A little town with big achievements!
Anyone can come to Danville, whether their intention is to do business, enjoy a holiday, or start building their lives here – safely and confidently.
Danville is a charming little town – well-kept and well-maintained structures, historical and modern. There are also parks and access to the nearest nature spots.
No doubt, people in Danville hire the best painting contractors to paint their homes and businesses, not only to protect the exterior, but also to help beautify the town.
If you need professional painting in Danville to protect and beautify your homes or businesses, you can rely on Custom Painting, Inc. Since 1982, Custom Painting Inc. has been providing quality painting services and throughout the Bay Area.
If you worry about safety while the painting job is taking place at your site, there's really no need because Custom Painting, Inc. painters places safety as one of the company's top priorities. It is a fully licensed and insured painting company that employs its own workers and follows occupational safety standards… and that alone will put your minds at ease.
Whether you want exterior of your home to be painted, or you need to renovate your entire commercial property to attract more customers, turn to the best painting contractors in Danville. Custom Painting, Inc.'s many years of experience and quality work ensure that your interior or exterior painting needs will be met accordingly.