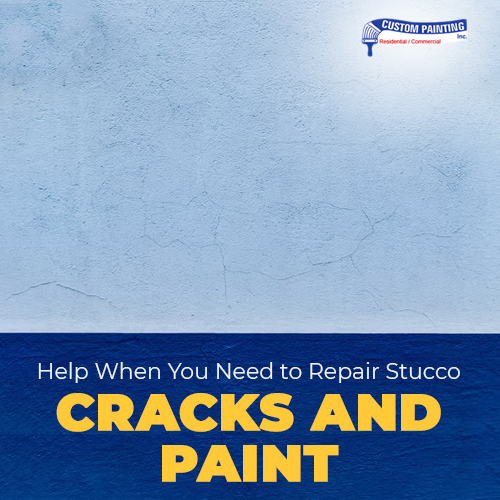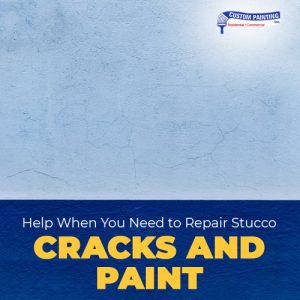 For many homeowners, stucco is their ideal siding of choice due to many reasons. First of all, it looks good. Second, it is durable – it can stand up relatively well to weather, wind, and debris. Stucco also is resistant to fire and insects. Third, it is usually low maintenance. Fourth, it can absorb outside noise. And fifth, it can do well with any color and texture.
But stucco is not always impenetrable. Sometimes you want to find help when you need to repair stucco cracks and paint them. It can — and often does – crack. The most common reason is the shift in homes and their foundation. Stucco is also constantly bombarded by the sun, rain, and wind. These weather elements can damage the stucco exterior, primarily when it's not maintained regularly. When you constantly water your plants and landscape, with the water repeatedly hitting the same parts of your house, that can also be a factor for eventual stucco damage.
Certain animals can also destroy your home's stucco exterior. Woodpeckers, other nesting birds, squirrels, and other smaller animals can make burrows through it. That can happen, especially if your house has low-quality stucco.
While hairline cracks are something you shouldn't worry about, any crack that you can fit a credit card into should be repaired immediately. Professional paint contractors can tackle almost every type of stucco damage.
Having professionals doing stucco repairs can make a big difference, and you can tell that by the paint finish quality. For these pros, stucco cleaning and repair are essential in their prep work. They want to keep stucco in good condition because it ensures a quality finish. Not fixing the damage first before painting can do more harm than good. The topcoat will not adhere well to stucco that's not been repaired, and it will result in even more damage. That's why fixing the damage is imperative if you want a smooth finish – otherwise, it can't be achieved if your home's stucco siding has cracks, holes, and fissures.
Using quality paints and other coatings is another part of the equation. Professionals use top-quality paints and primers specially made for stucco, masonry, and other exterior surfaces. You may opt for cheap paint to save money, but their inferior quality would lead to fading, peeling, cracking, and other surface problems. You have to rebuy the same cheap paints to cover these flaws and will likely spend more money than saving it.
Stucco surfaces will benefit well from top-quality coatings. Superior paints and primers are more durable, require fewer coats, and provide a smooth and beautiful finish that can last for years. You don't need to go out and paint sooner than you should, saving more money down the road.
Professional paint contractors typically bring their preferred paint brands to their work, but they will also use any brand their clients prefer. If you have a problem choosing colors, the pros also provide color consultation services to guide you to the best color choice for your home's stucco exterior.
When you see you need help when you need to repair stucco and paint it, it's time to call the pros who can fix and paint the exterior of your stucco home in the Bay Area. Call in the experts from Custom Painting, Inc. to receive our no-obligation estimate, which is free (and always will be!).