Fading, peeling, or cracking paint can drastically decrease your home's aesthetic appeal and value. In such a case, exterior house painting in Danville plays a crucial role in restoring and even maximizing your home's curb appeal, increasing its resale value, and standing out among the neighboring homes.
Exterior painting is the solution that gives your home a complete makeover or increases your home's salability – without ever having to spend a lot on renovation.
Your home's curb appeal is essential.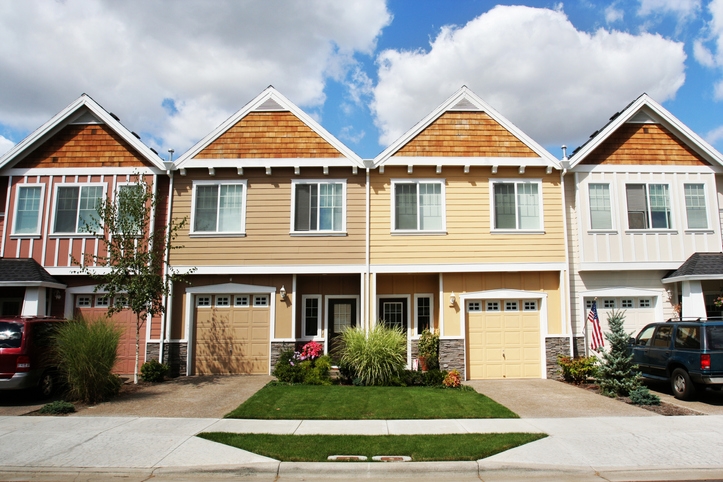 Your home's curb appeal is essential, especially if you plan on selling your house in the future. What is curb appeal? It's how attractive property is when viewed from the street. Curb appeal is what gives home buyers their first impression of a property. Your home's aesthetic appearance can tell what a buyer can expect to find when they step inside.
At the very least, your home's exterior appearance will determine whether or not potential buyers will want to take a look inside. So, if you want to maximize your home's curb appeal, it is wise to focus on enhancing it. Only once potential buyers are convinced the inside is worth checking out will they inquire further.
In a 2019 study of homes sold by real-estate marketplace Zillow, the average cost of updating the paint (interior and exterior) on a home and doing basic landscaping was around $3,000. It may seem like a lot of money, but if you choose the correct exterior paint colors, you can quickly get your $3,000 back and even some more.
But you don't have to sell your home to improve its curb appeal. 
If you want your house to look good and stand out among the neighborhood homes, go on and have your house painted.
Maintaining your home's exterior will do more for your home than merely improving its aesthetic appearance. Here are the other benefits of painting your home's exterior:
It offers increased protection against the elements, such as light, heat, moisture, impact, etc.
It identifies structural damage caused by moisture and insects (such as termites) and helps you repair such damage.
It is reasonably priced. Compared to complete renovations, painting is the cheapest home improvement option you can make. Painting can cost you $1,000 or even less, especially if you hire the right contractor. Painting is a budget-friendly way to improve your home's appearance, function, and value.
Simple but effective exterior painting tips: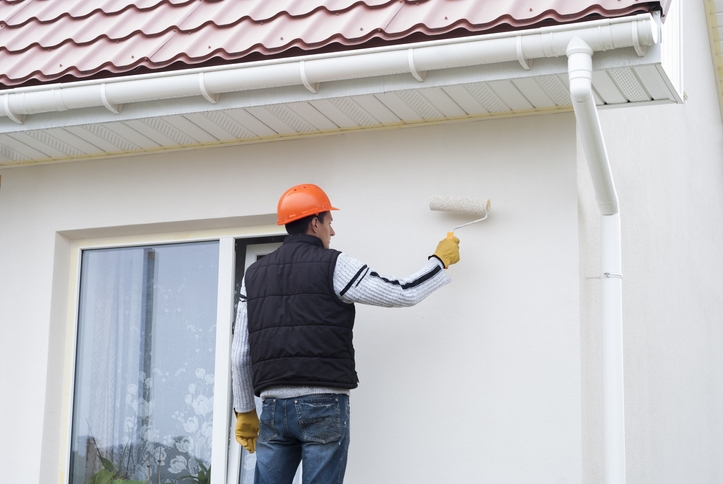 Always prepare your home's surface before painting. Clean and wash the surface. Then repair cracks and holes with a spackling compound and caulk joints and fissures. Tape the trim and other areas you don't want to be painted. Cover bushes or hedges with drop cloths. Prime the surface if needed. Professionals will always recommend doing prep work on your home's exterior surface to allow the topcoat to adhere better.
Always use premium paints, primers, and quality tools.
Stick to lighter colors for the walls as they help to make your home appear larger. Neutrals such as white, cream, and light gray will provide the desired elegance that attracts potential buyers.
For trim, door and window frames, railings, and other accents, use vivid colors to brighten and freshen up your home's exterior appearance. The striking colors will also bring out your home's architectural details.
If you want to make a statement, paint your front door with a striking color.
Exterior house painting in Danville will be successful when you hire the right painters with experience. And when your project is done in the right way, it will make your house look good and increase its property value. If you want such results, it's always advisable to hire a professional paint contractor to ensure the consistency and durability of the paint job.