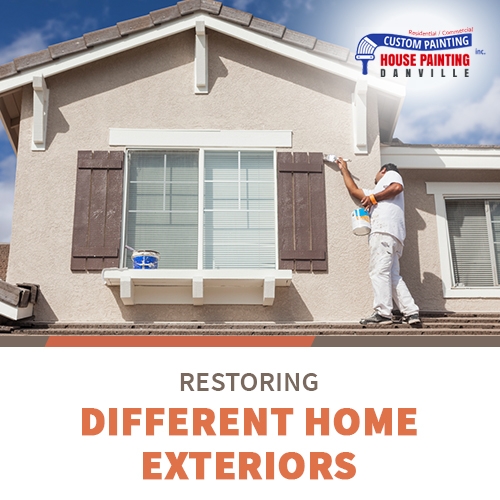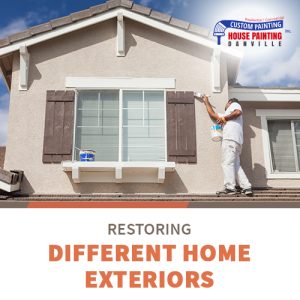 Keeping your home exterior in good shape is more than just an excellent way to improve its appearance. It also helps you avoid costly repairs down the road. Preventative maintenance goes a long way and helps extend the life of your home's exterior surface.
No matter what material type of your home, it deserves a lot of care. And if you take care of your home, it will take care of you in return.
The San Francisco Bay Area is a treasure trove of different architectural styles. Walking in any neighborhood there, you may find homes with styles ranging from Colonial to Victorian to Craftsman. And the exteriors that make up most of these homes are made of one or a combination of any of these materials: siding, brick, stucco, and shingles.
Here's how professional home painters in Danville and the Bay Area restore each of these exteriors:
Siding
Siding is the most common type of exterior for homes. Various sidings can be used to build your home. Traditional siding is made of natural wood, such as redwood, cedar, pine, or Douglas fir. On the other hand, modern siding is made of vinyl or HardiePlank (a fiber cement siding usually pre-colored). You can see such material on recently constructed homes.
To prepare siding for paint:
Inspect the area for any surface flaws.
Caulk any open gaps to create a paintable surface.
Scrape and sand any peeling old paint.
If there's wood rot, it may be repaired or replaced (but it would be better if it's replaced).
Apply a full coat of primer to the affected area as well as the entire exterior of the house.
Brick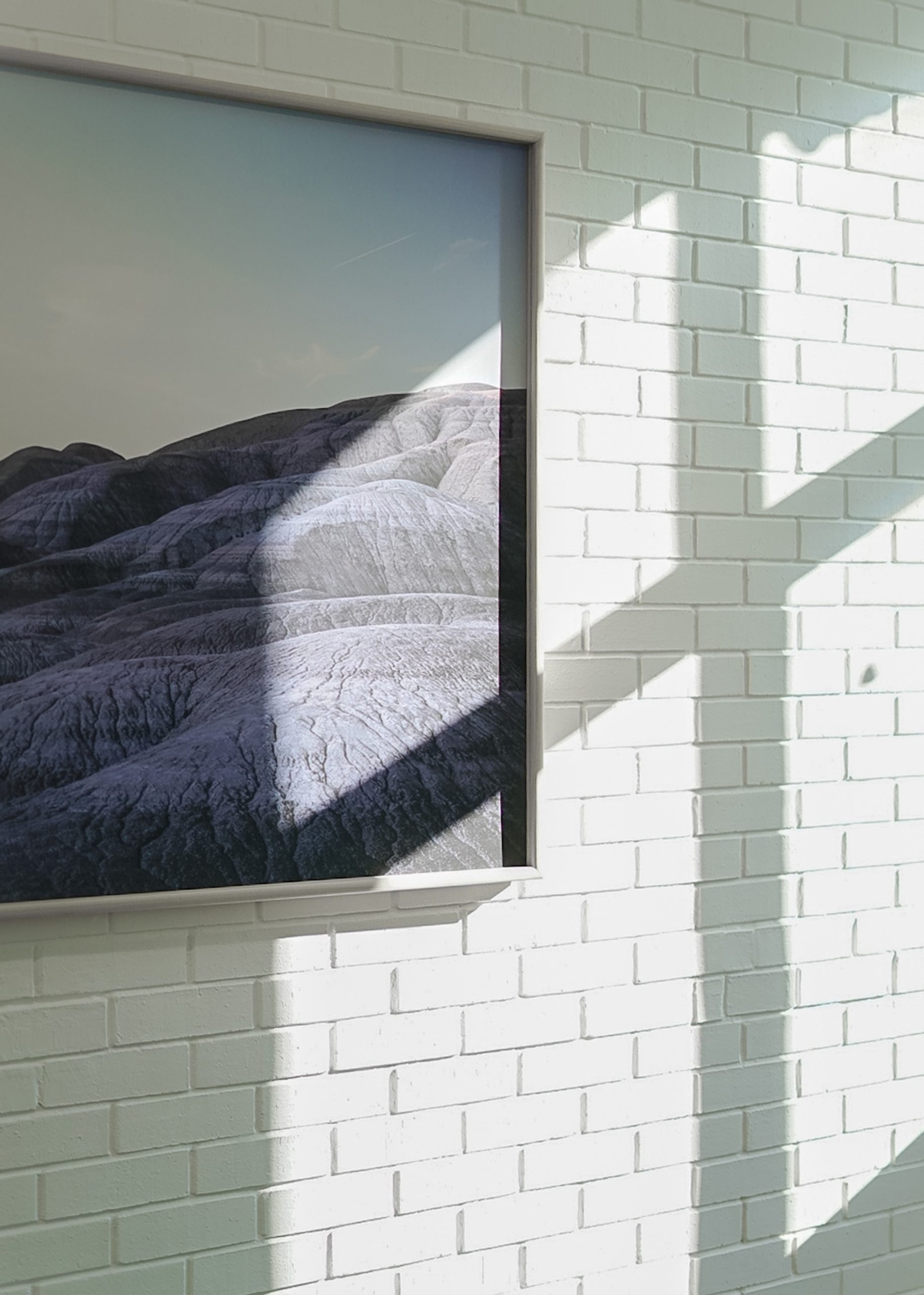 Brick makes a house look beautiful but can often absorb much dirt and accumulate mold and mildew. Like other types of masonry, brick is prone to efflorescence, a deposit of powdery water-soluble salts on the surface. This phenomenon occurs when water carrying dissolved salts is brought to the brick's surface. The salts are then left on the surface, ruining the appearance of an otherwise beautiful building. Efflorescence happens when the brick is exposed to the elements, primarily exterior brick.
Here are the following steps to restore the appearance of your brick home:
Clean the surface. Apply a careful power wash to remove dirt and deposits (it's better to hire a professional with experience in pressure washing). In case of stubborn stains, the brick requires more aggressive cleaning using special cleaning tools and solutions.
Use a stiff brush to scrub the brick surface.
Apply a clear sealer to restore the brick's natural color and prevent erosion (which can cause the brick surface to lose shape over time). Please get a flat or matte sealer – a shiny finish is not good on brick surfaces.
Stucco
More residents in the Bay Area choose or switch to stucco for the following reasons:
It is durable.
It is virtually maintenance-free.
It is fire-resistant.
It absorbs noise.
It gives your home an aesthetic appeal.
Stucco can last up to 10 to 20 years without repainting as long as it is adequately maintained. While stucco is renowned for its durability, it can be prone to cracks. These cracks can range from hairline to diagonal to spider.
These open cracks and fissures on your stucco surface can let water in, allow rot to occur, and develop inside it. One drawback with stucco is that your home may be rotting away underneath the surface, and you might only be aware of it once the damage becomes more visible on the surface.
Here are the ways to restore the condition and appearance of your stucco home:
For repairing smaller cracks:
Scrape and sand any peeling old paint.
Apply caulk (using a caulk gun).
Allow the caulk to dry before applying a new coat of paint.
For repairing larger cracks:
Widen the crack (yes, you read it right).
Check for water damage.
Install a building mesh over the crack.
Mix stucco according to the manufacturer's instructions.
Apply the wet stucco mixture over the mesh as much as necessary, then wait for the stucco to dry before painting it.
Deck or patio
If your deck or patio looks like it has seen better days, it is also probably due to the weather. Revamp the look of your deck or patio by applying stain or varnish. The new coating will make your deck or patio last longer.
While home painting for Danville exteriors can be done the DIY way, it's advisable to invest in professional painters, such as Custom Painting, Inc. From pre-painting pressure washing to painting to post-painting cleanup, every step in our process will guarantee a new look and long-lasting finish for your home.