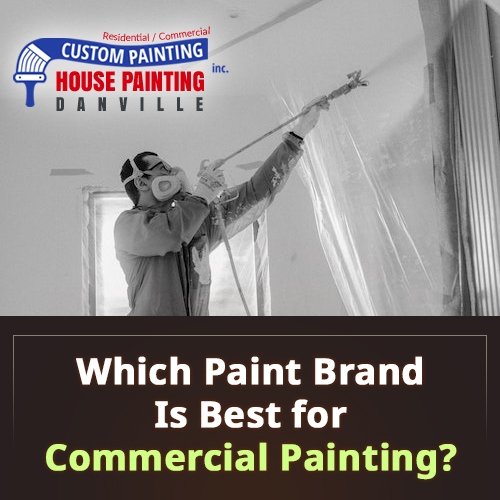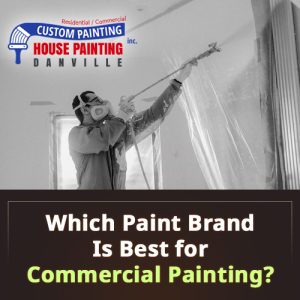 Commercial painting in Danville projects requires three crucial elements for an exceptional paint result: proper surface preparation, skilled workmanship, and quality paints.
The first two elements may require the expertise of a painting contractor. However, choosing quality paints is something any business owner can do on their own. They should keep in mind that quality paint should have the following characteristics:
Good coverage – Paints that require fewer coats will provide the best coverage.
Wearability – Paints should be able to withstand everyday wear and tear.
Ease of cleaning – When paints repel dirt, moisture, oil, and grease, cleaning them will be a breeze without damaging the finish or substrate.
Pigments and binders – High-quality paints with better pigments and binders will keep the color stable for a long time.
Aesthetics – As you own a commercial property, you must keep it presentable to your customers, staff, and visitors. There are paints with unique anti-fungal formulations that reduce the risk of mold and mildew. Elastomeric paint's elasticity hides non-structural hairline cracks, which can undermine your commercial building's overall appearance.
Environmental friendliness – Water-based paints are more environmentally friendly than oil-based paints. They contain low or zero volatile organic compounds (VOCs), plasticizers, or biocides.
Cost-effectiveness – Quality paints usually cost higher than inferior paints. But they offer better coverage, color retention, and durability, which will save you money down the road. Sometimes, the price can be a deciding factor when choosing paints. But if you want a finish that will last long in your commercial property, you should choose quality over price.
Recommended brands for commercial exterior paint projects
No matter what type of paints you will be using for your upcoming commercial project, a handful of recognizable brands are regarded as high-quality and dependable for various paint jobs.
Some of the best paint brands for exterior paint projects include the following:
1) Sherwin-Williams
Sherwin-Williams' "Duration" is a paint and primer in one product. It offers a one-coat coverage with excellent hide, toughness, and durability. Also low in VOCs, it is safe for outdoor painting.
The "Scholastic" elastomeric paint provides exterior surface excellent protection against extreme weather conditions. The dense coating is specifically designed for waterproofing and repairing hairline cracks, especially on masonry, such as brick and concrete.
2) Benjamin Moore – Benjamin Moore's exterior paints are durable, self-priming, resistant to mold and mildew, and low in VOCs. The "Aura" series requires fewer coats, offers resistance to fading, and has excellent color retention. It is available in various finishes, from "flat" to "soft gloss."
3) Behr – Behr's Premium Plus provides a durable, long-lasting finish that resists fading, moisture, stains, mold, and mildew. It dries quickly, too.
4) Kelly-Moore – Kelly-Moore offers many exceptional exterior paints, including the AcryShield. It is a self-priming paint with a 100% acrylic formula that retains outstanding color and gloss. It also offers excellent weathering and resistance to mold and mildew. And, with the other benefits, this paint also has a lifetime warranty.
Recommended brands for commercial interior paint projects
Here are some of the go-to brands that the best painting contractors near me use for their interior paint projects: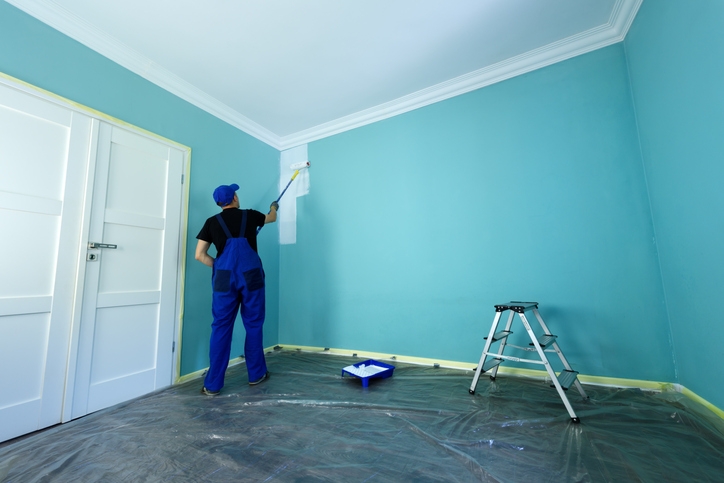 1) Benjamin Moore – Benjamin Moore Aura is a paint and primer in one product with low amounts of VOCs and high resistance to mold and mildew. It is available in various finishes ranging from matte to semi-gloss.
2) Behr – Choose Behr Premium Plus Ultra for your interior walls. It is resistant to mold, mildew, and stains. The paint's finish makes it easy to clean. It is also low on VOCs, so you don't have to worry about the lingering chemical smell.
3) Sherwin-Williams – Sherwin-Williams Duration is an excellent choice for one-coat coverage as it is a self-priming paint. It is also low on VOCs. However, the lifetime warranty is probably the best thing about this paint.
4) Kelly-Moore – Kelly Moore Premium Professional Paint is a high-quality paint that allows easy application and provides excellent coverage. Due to its low levels of VOCs, it is low in odor, making it perfect for all indoor paint projects.
Choose certified best painting contractors in Danville or nearby cities when you have large-scale commercial painting needs. Contact Custom Painting, Inc. at (510) 795-0903 for trusted commercial painting services in the Bay Area and East Bay. We are a licensed and insured paint service company with more than 40 years of experience in the business. Your satisfaction is always our top goal! Visit our website to learn more about our commercial painting services.