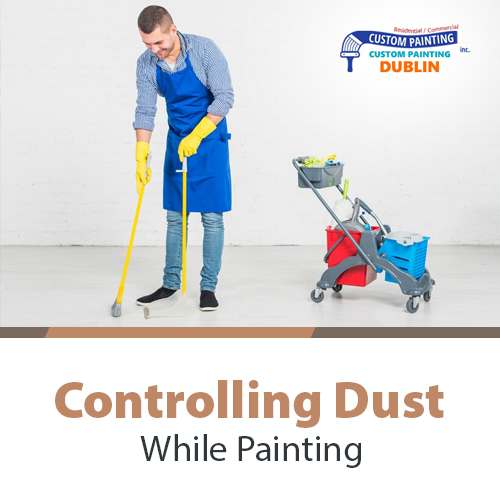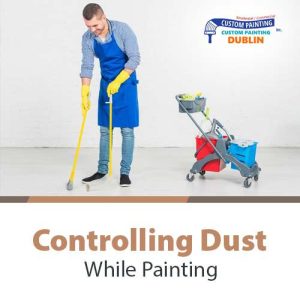 At first, construction dust may not seem like a big deal because it is not easily seen. Dust can be so fine and almost invisible that you wouldn't even notice it. But when you look at how a lot of dust can affect your house painting in Danville, CA project, it can be a big problem.
Dust is usually generated from sanding drywall patches and trim. If there's a lot of sanding going on, fine dust floating in the air can cause the paint to have adhesion problems, find its way into adjacent rooms, and lead to significant health issues. Therefore, controlling dust is essential to maintain a clean worksite and healthy lungs. The following information can help you understand why Custom Painting, Inc. is concerned about controlling dust.
Never forget about dust control.
Preparation for the onslaught of dust before the job begins, is crucial. This preparation includes establishing dust-containment systems from the beginning to the very last days of the project. Dust control should be one of your (or your contractor's) responsibilities during a paint job. But too often, controlling dust slides down the list of priorities. With the other activities needed to complete a drywall repair or painting, it is easy to forget for a few reasons, but most likely, it is your eagerness to get to the "real work," which is the repair or painting part itself. Don't let that happen.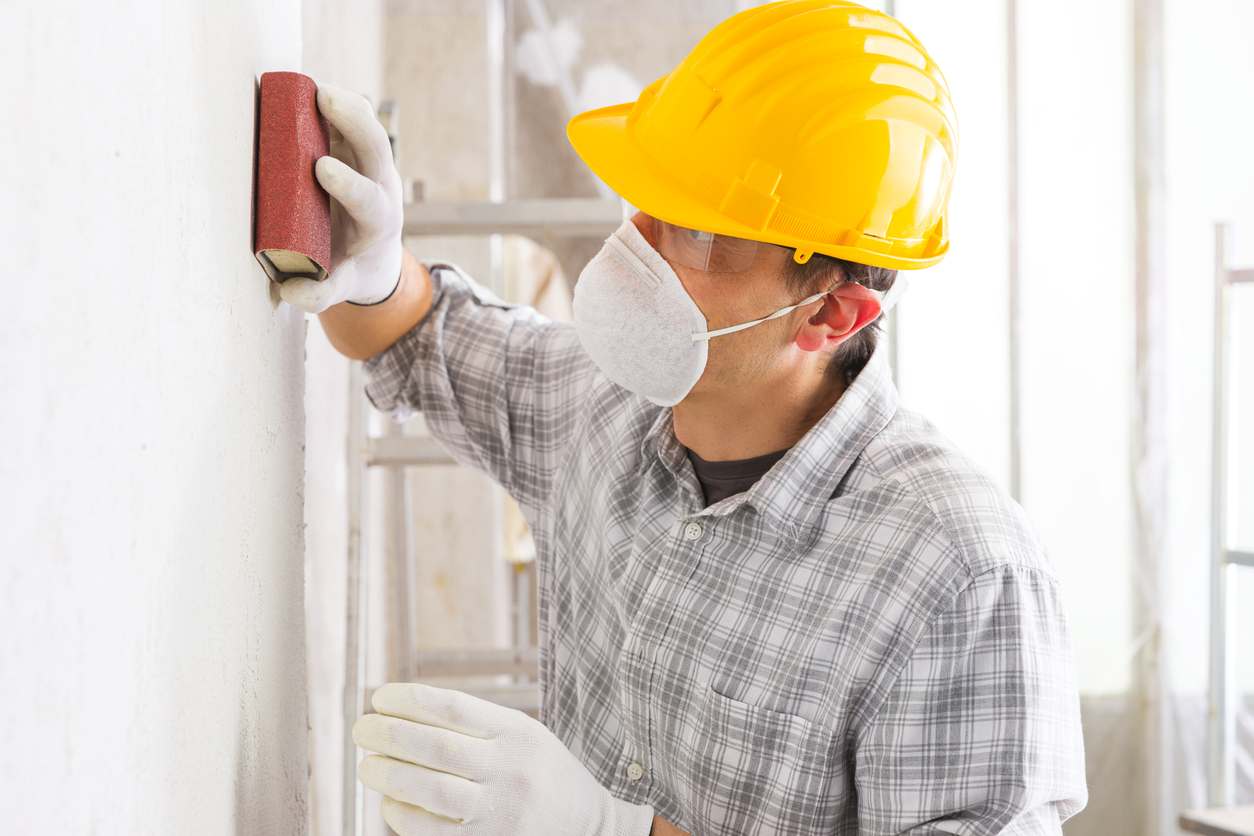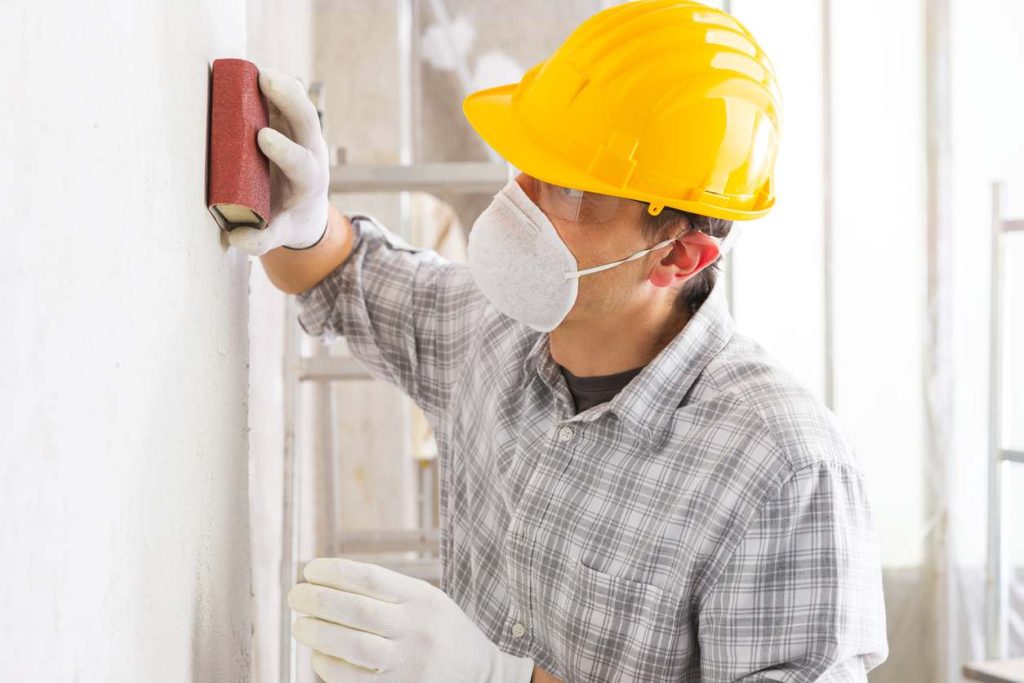 Wear the right protection against sanding dust.
Although painting seems like a relatively harmless and risk-free undertaking, the truth is that it can cause serious bodily harm if anyone painting does not heed these precautions. Aside from inhaling toxic paint fumes, encountering sanding dust can lead to various health concerns ranging from skin and eye irritation to serious respiratory problems. These can happen if your eyes, nose, mouth, and skin are unprotected.
To keep yourself safe from sanding dust (as well as paint fumes), you need the correct personal protective equipment or PPE:
Eyewear – Protective eyeglasses such as eye goggles or face shields.
Paint mask – Face mask, dust mask, or particulate respirator.
Gloves – There are many types of gloves recommended for paint jobs. There is the right pair of gloves for every task. There are gloves designed for handling solvents like paint thinners. If you're going to do sanding work, use leather or cloth gloves.
Coveralls and shoe covers – Disposable coveralls and shoe covers are designed to protect your clothing and exposed skin from paint and find sanding dust.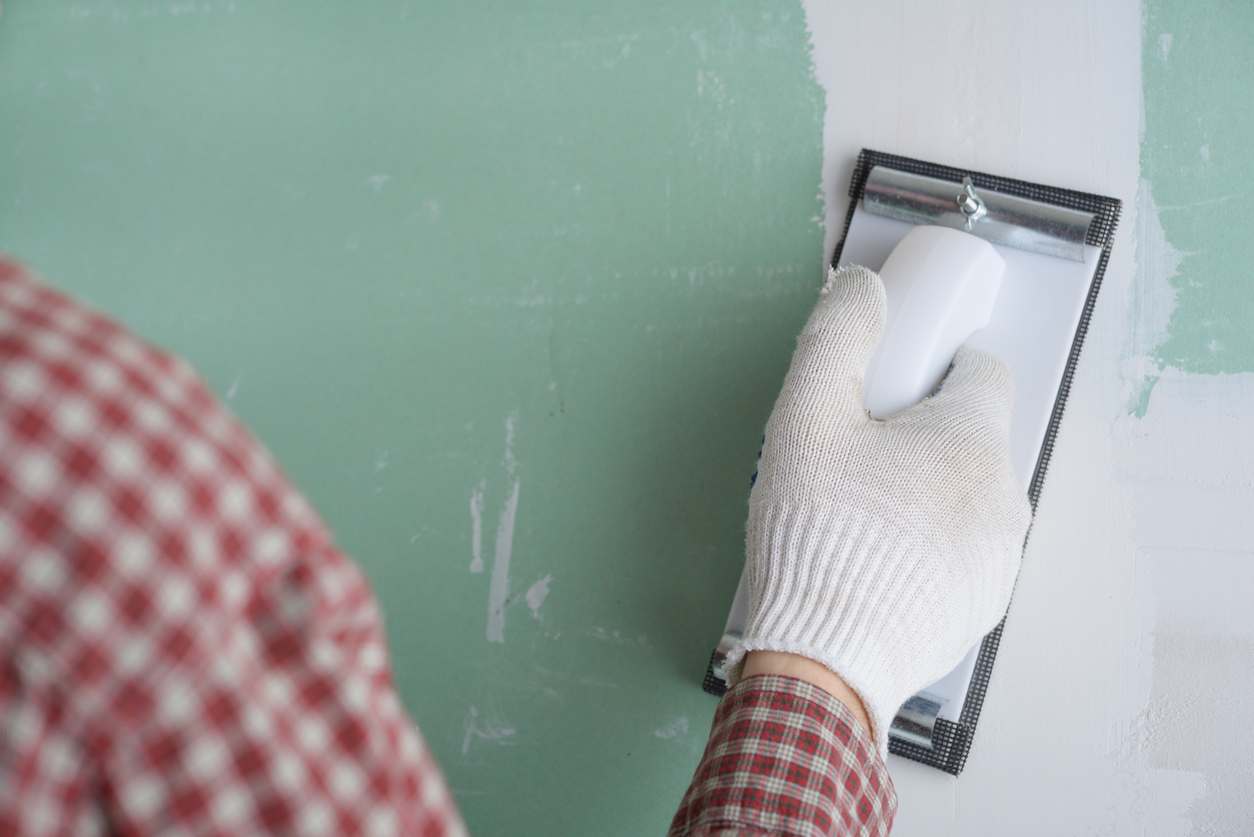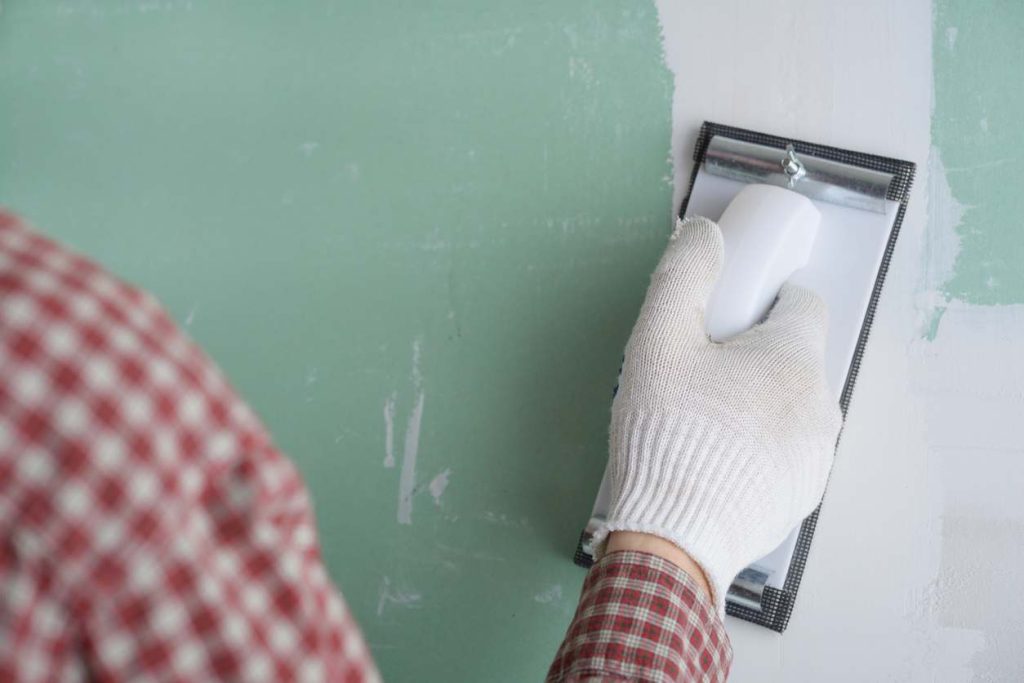 Tips to contain dust while painting a room
Professional interior painters in Danville usually add all these three stages in a paint project – surface and worksite preparation, painting, and cleaning up – to their painting quote or contract. That means the paint crew takes the time to clean after themselves when completing a day's job or the entire project, and they get paid to do so.
However, the time spent on cleaning paint drips and splatters, sanding dust, and other mess in an average room could mean a few hours. Painters are usually paid by the hour, and adding the cleanup tasks could add up quickly.
Saving cleaning time means less time allocated for cleaning in the painting quote or contract. That way, a regular interior painting project can save customers hundreds of dollars.
You can follow the steps below to help you manage dust control as those painting professionals do. It will save you time and money:
Mask off the entrance of the work area to prevent dust from flying out to the remainder of the property. Use statically charged plastic films, which will act as a magnet to attract some of the airborne dust.
Use multiple layers of plastic films or sheets to cover up furniture.
Lay down sticky pads in entrances to collect dust from footwear as you leave the worksite.
Cleanup must happen at some point, so clean as you go to keep dust at a minimum. Use a shop vac that will allow you to vacuum up large amounts of dust as you go, making sure that it doesn't have the chance to settle. While it can be a bit of effort, it ensures that your worksite is as clean as possible, allowing time for more even painting as you go.
Creating good airflow is vital. If the room you're painting has windows, open them. The breeze from the outside might be enough to carry some of the dust from the room. You can also install a box fan into one of the windows while leaving the others cracked open. Ensure the room is tightly sealed, or you could be dealing with "caked-up" dust.
Use a dust extractor when sanding patches, trim, and wood surfaces if possible. These dust extractors can be attached to different sanders, like the Festool dust extractors, which can collect over 90% of the dust even before it floats in the air. Utilizing dust extractors can help you manage dust more effectively and cut down on time spent cleaning after the work is complete.
Final thoughts
Whether you are going for a complete renovation, fixing a water-damaged wall, or just looking to make some changes, painting can create a huge impact. Interior painting in Danville, CA requires a different approach and level of care and attention to detail – controlling dust included. The right organization and tools can provide efficiency and may even lead to much earlier project completion by reducing cleanup time.
Are you looking for someone to help you with your next paint project? Please call Custom Painting, Inc. At 510-795-0903 or send us a request online for a free estimate or consultation.