As a business or commercial property owner, you are aware that appearances are just as important as the operation of the business itself. High-value products with quality packaging and sterling services at attractive rates are part of promoting your business to consumers. The same goes for the appearance of your commercial building. 
Exterior painting near me and interior painting are top concerns for every commercial property owner. They are investments that must be made during any maintenance or renovation project. The right paint will not only lure in higher customer traffic but also boost your work environment, keeping your employees and tenants happy. 
Since commercial painting is very much an involved project, there are many factors to consider – from choosing the right paints to choosing the right contractor. Custom Painting, Inc.'s contractors will always provide top-notch painting services according to your needs and preferences. We have put together some key factors to assist you in making the right choices as you plan for your next commercial paint project.
How often should your commercial building be painted?
Repainting a Danville, CA commercial building is generally a matter of preference. For instance, you may think the current colors look drab and outdated and want a new color scheme for the interior walls. 
Many commercial painters will tell you that your building should be painted every three to five years. But if the walls are in good condition and do not have any stains, scuff marks, or discoloration, the paint job should last a few more years without having to repaint the walls.
Of course, suppose you detect surface flaws like cracking, peeling, chipping paint, mold, mildew, or significant damage caused by human activity or other environmental factors. In that case, these are the signs that your commercial building should be repainted. 
Choose the right color.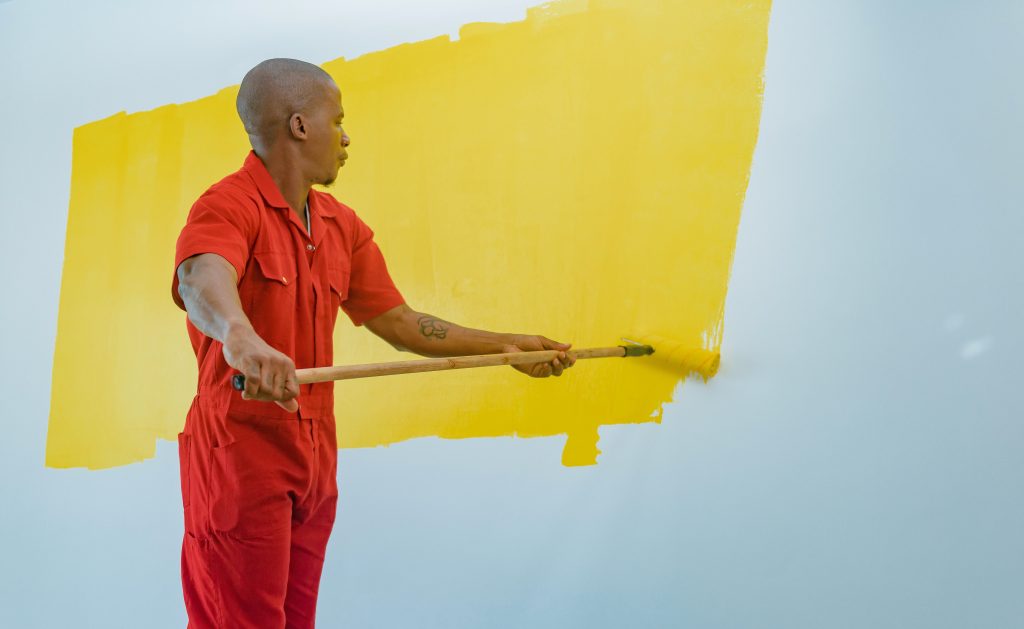 Color plays a crucial part in presenting your company and brand, from the product packaging down to the color scheme of your commercial building.
The right choice of paint color makes all the difference in commercial painting. For your company to succeed, it should use the right colors consistent with your brand. The right colors can also help create an emotional connection between your brand and your customers. But if you use the wrong combination of colors, it can alienate your potential clients.
The colors you choose for your commercial building will become identified with your brand. As your company evolves to go with the fast-paced flow of business, you need to update and enhance its elements, from your company logo to the appearance of your commercial building.
Your commercial property's exterior color should be consistent with your brand's color scheme. It will also allow your current and potential customers to distinguish your business from the competition and increase your company's visibility. On the other hand, you should paint your commercial interior walls with colors that promote the emotional well-being of your customers and employees.
The advantages of commercial painting
Painting is seen as a preventative maintenance measure to avoid potentially serious issues. A fresh coat of paint beautifies your commercial building and protects the integrity of your building's structure.  
Here are some of the advantages that a professionally done commercial painting job offers:
It creates a positive first impression on potential customers and investors, thus helping to increase profits.

It boosts the morale of your staff and may even promote better teamwork.

It makes your business look modern and up-to-date.

It helps keep you up with the competition or even stand out.

It protects your property from damage caused by water intrusion, insects (especially ants, bugs, and termites), or rodents.

It reduces the need for frequent maintenance, saving you time, money, and resources.

It enhances the reputation of your company, organization, or enterprise.

It increases property value.
Factors to consider for hiring commercial painters in the Bay Area
Commercial painting is no easy task. It is generally larger in scope compared to residential painting. Besides, no two commercial painting projects are the same, and each job has unique problems and challenges. There's no other alternative but to hire a professional team of painters who can overcome such challenges.
Here are the key factors to consider when hiring a painting contractor to work on your commercial building:
1) Experience
Experience is a major factor in hiring commercial painters. Commercial painting generally involves large and complex projects. In addition, it comes with many risks, such as operating a power washer, inhaling paint fumes, and painting a multi-story apartment building. You don't want to hand over the job to someone inexperienced. While interviewing painters, it's important to ask them about their years of experience in the paint service industry. It's often recommended that you consider hiring a contractor with at least two years of experience. Of course, if the contractors have more years of experience in the business, they have better chances of getting hired.
2) Proper credentials
When hiring a commercial painting contractor, find the one who does everything by the book. It means that the company should be licensed (if required by your state), bonded, and insured. Always ask every painting contractor for a license. If you're in doubt regarding the validity of their licenses, there's the California Contractors State License Board (https://www.cslb.ca.gov/) to help you verify whether the licenses are valid and updated.
Prioritize a company with general liability insurance and worker's compensation insurance, as they are needed to protect you and the paint crew from injuries. They will also compensate you for your lost or damaged property while the paint job is taking place.
Always remember – a contractor who lacks the proper credentials also lacks accountability.
3) Knowledge of paints, tools, materials, and application methods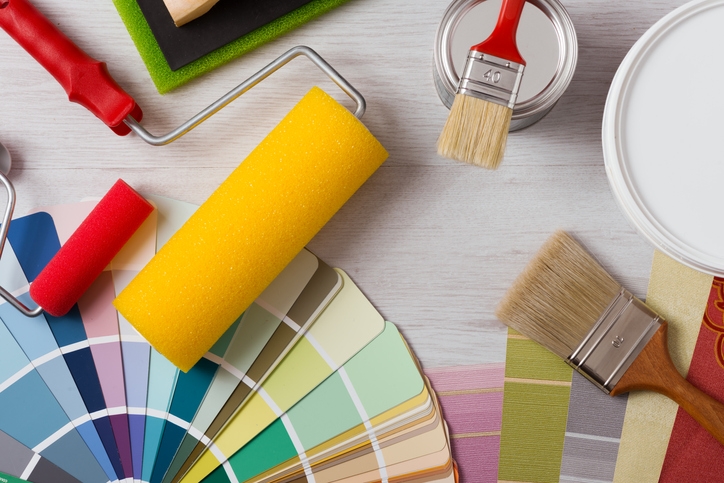 Another benefit of hiring experienced painters is their expert knowledge of the paints, tools, and materials. They are trained in all aspects of commercial painting and have dealt with every type of paint and equipment as they use them regularly.
As they count on their many years of experience and knowledge of every application technique – from the traditional to the latest – professional painters utilize what they believe is the best method to deliver quality paint finish quickly and efficiently.
4) Access to top-quality paints and materials
One additional benefit when you hire an experienced commercial painter is that they have access to state-of-the-art equipment and top-quality paint brands at discounted prices.
Custom Painting, Inc. is one of the best commercial painting contractors in Danville, CA and surrounding cities and towns in the Bay Area. We have the knowledge and expertise to complete your commercial painting project. Our professional crew provides premium paints and proper equipment for the job, helping you to save time and money. We also provide peace of mind while your commercial building is being painted. Contact us today for a free estimate for your next commercial painting project!