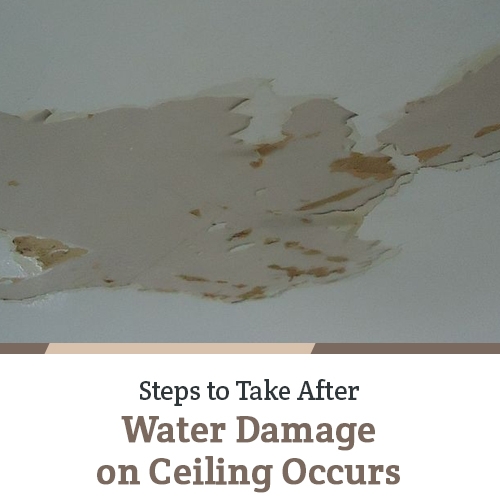 Water damage to ceilings is every homeowner's worst nightmare. Whether it is the result of a leaky roof, a sudden plumbing mishap, a leaky roof, or even a natural disaster, the consequences can range from unsightly stains to more severe structural issues. If left unchecked, water damage to your ceiling not only affects the aesthetics of your property but can also cause health and safety risks due to mold and weakened structures. Water-damaged ceiling repair is the only way to restore its appearance and integrity.
But with the right knowledge, skills, and tools, repairing water-damaged ceilings is a task that can be tackled effectively. This article will take you through the essential steps to identify, assess, and repair water-damaged ceilings, restoring your home's integrity and beauty. 
Signs of water damage 

Watch out for the following signs of water ceiling damage that should not be ignored:
Discoloration or stains – Discoloration on your ceiling is usually yellow, dark brown, or rust-colored. 

Water rings – They are undesirable watermarks on the ceiling so-called due to their circular shape. If there's a bathroom over it, it can be a sign of plumbing problems. Otherwise, it is indicative of a roof leak or clogged gutters.

Musty smell – The musty smell is indicative of mold and mildew in your home.

Mold and mildew – You may find mold and mildew along the corners, ceilings, and walls.

Installations separating from walls – Installations such as wallpaper, baseboards, and trim may lose their adhesion due to leaks from the ceiling, causing them to separate from the walls.

Walls that "sweat" – Moisture condensation on your walls causes them to "sweat," indicating a ceiling leak that comes before mold or watermarks appear.

Sagging or bowed ceiling – A sagging or bowed ceiling is a giveaway that your roof is leaking.

Damage in paint – These may include peeling, flaking, cracking, or bubbling paint in your ceiling.

Sudden increase in water bills – If there is a bathroom above your ceiling, the most likely cause of ceiling damage is a leaky pipe. This may be the reason behind the sudden and unexplained rise in your water bills.
You will want to know how far the damage has gone. By identifying signs of water damage, you can tell whether the damage has ruined only the ceiling's appearance or affected your home's important structural parts. 
Steps to handle water-damaged ceilings safely
As soon as you have identified the signs of water damage, act on it fast. It is also important to locate the source of damage in your ceiling. Otherwise, repairs alone won't prevent the water from entering your home or stop the damage from spreading. 
Here are the following possible sources of water damage in your ceiling:
Damaged roof

Clogged gutters

Burst or leaky pipes (if there's a bathroom above the ceiling)
Sitting water and high humidity can cause moisture to settle on your ceiling, creating an ideal environment for mold and mildew and compromising your home's structural integrity.
If the damage is only minor and there is only a small presence of mold in the ceiling, it might be worth your time to remove it by yourself. Just don't forget to wear goggles, rubber gloves, and a face mask to avoid possible contact with mold spores as you remove the mold.
But if the damage has extended to the structural parts of your home, expect more complicated work that might involve removing the damaged area of your ceiling and repairing or replacing damaged wood parts.
Prepare your workspace through the following:
Move pieces of furniture away from the work area or push them to the center of your room and cover them with plastic sheeting. 

Turn off the electricity and/or water supply.

Take off wall décor and fixtures, drapes, or curtains.

Make sure that the work area is well-ventilated by opening windows, turning on fans, using air filters, etc. 

Protect your flooring with drop cloths.

Wear protective gear like rubber gloves, goggles, and a dust mask.
As soon as you are positive about the source of the water damage in your ceiling and have prepared the workspace, it's time to repair your ceiling.
1) Repair the leak. Depending on the root cause of the water damage to your ceiling, you may have to repair the leak by yourself or hire a professional handyman or residential painter to do the job.

2) Remove the damaged materials – If there's serious damage, remove the materials to allow the entire surface to dry out properly. Like interior walls, ceilings are made of conventional drywall that can soak water like a sponge. Cut a hole out of the damaged area of the drywall. Be very careful not to cut through any electrical lines. It is better to hire a licensed electrician for this task so that he can locate the electrical wires and cables in your ceiling.
3) Allow the drywall to dry out completely – Before attempting to repair your drywall, you must first allow the entire ceiling to dry out, just to ensure that no moisture is left over. It's essential that your ceiling must be completely dry. As drywall retains so much moisture, any repairs won't be effective unless the entire ceiling is 100% dry.

Open all windows and turn on industrial drying fans or ordinary house fans to remove all moisture on and within the surface. Make sure that everything is completely dry and free from moisture, mold, and mildew. Just because it looks dry on the surface does not mean it is completely dry. Check your ceiling after a couple of days to see if all the moisture is gone before proceeding to the next step.

4) Repair the ceiling – Once you are positive that the ceiling is completely dry, do the necessary repairs. Depending on the extent of the damage, the repairs may consist of mostly cosmetic fixes, such as removing stains and molds, or more complicated ones, such as placing a new piece of insulation and a new section of drywall and then applying primer and paint. Whichever repairs are necessary, make sure that they are carried out as seamlessly as possible.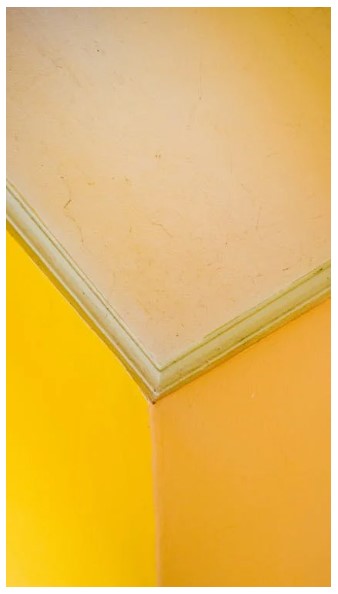 Why it's better to hire professionals
Repairing water-damaged ceilings may be done by any DIY home improvement hobbyist or a licensed professional, depending on the severity of the damage. 
Extensive water damage involves the replacement of the drywall and other damaged structural parts of the ceiling. It needs to be dealt with by professionals, such as painting contractors in Danville, for several reasons:
You do not have to figure out how to do the repairs efficiently, as the professionals have the skills, experience, and necessary tools to make sure that the ceiling is repaired successfully.

You will enjoy savings on time. Professionals can finish the job in a fraction of the time you would have spent doing the repairs by yourself.

You will also enjoy savings on money. It may sound counterintuitive, as hiring a professional is more expensive than going the DIY route. That's not the case at all. In fact, hiring professionals may be cheaper as they can do the repairs faster and more efficiently, providing quality work that will last for years so you don't have to do costly repairs again.

Professionals take safety seriously. They make sure that the ceiling is repaired to recommended safety standards.

Professionals provide quality results. They have access to the best tools, materials, and equipment, which ensures that your ceiling is repaired, restored, and painted to a high-quality finish.

If you want peace of mind, hire a professional. When you hire them to repair and restore your ceiling, they will take all the necessary steps to make sure that you get the service you expect without fail.
Conclusion
Water damage to your ceiling is something that should not be ignored, even if it is as minor as streaks of brownish water stains. It can get serious if left unnoticed and unchecked. In most cases, the damage is more significant and serious than just stains. The worst thing you can do is ignore the stain's source and just paint over it.
Identifying the source of the problem quickly is urgent to prevent other issues, such as mold and mildew. It will also give you the best chance of avoiding more serious structural damage.
Repairing ceiling damaged by water intrusion is absolutely doable, if it may seem overwhelming. But depending on the damage's severity, it's better to assess it before calling someone in to get your ceiling fixed. If the damage is minor and mostly cosmetic, you can get by with as simple as removing the mold and mildew, followed by priming and painting. But suppose the damage has spread significantly out in your ceiling and affected its essential structural parts. In that case, it should be best handled by interior painting Danville professionals such as our team from Custom Painting, Inc.
For over 40 years, Custom Painting, Inc. has been providing quality interior and exterior painting services to homes and businesses in the Bay Area. Not only do we paint, but we also restore, beautify, and extend the life of your homes and commercial buildings. Our team of painters and carpenters will locate the source of the damage to your ceiling (or other affected building materials), repair the damage, and restore its original look.
We always provide a free, accurate, and realistic job estimate. If you need professional paint and repair services, contact Custom Painting, Inc. by phone at 925-866-9610 or by sending us a message. You can also check out our residential FAQ to learn more about our services!